Topic
Helping Improve Food Packaging to Extend Product Shelf Life
Sun Chemical Promotes Initiatives Aimed at Addressing an Important Social Imperative
Sun Chemical, which oversees the DIC Group's operations in Europe and the Americas, is one of the world's leading manufacturers of printing inks. The company develops and supplies a broad range of products that address diverse social imperatives.
Social Imperative
Shelf life and the lightweighting of packaging are business-critical activities for brand owners in today's marketplace. Under the increasing scrutiny of regulations worldwide, packaging must protect products, giving them optimal freshness and shelf life, whether in transit, in-store or at home. This applies as much to products with a long shelf life as to fresh produce, which needs packaging that will preserve color, fragrance, texture and appeal, as well as ensure that it remains safe to consume.
Many external factors impact negatively on shelf life and freshness, from oxygen and UV light to moisture and odors. Protective packaging needs to be functional. While traditional packaging materials such as glass and metal are impermeable, their weight can be a disadvantage, increasing transportation costs and carbon footprint.
This has led to the trend of utilizing plastic packaging formats, including pouches, but to create packaging that enhances shelf life, these must be carefully structured to deliver optimum shelf life, in some cases using a considerable number of layers.
Sun Chemical's Response
The packaging market's need for products that deliver enhanced shelf life, as well as sustainable, recyclable, metal-free and waste-reducing solutions, can be addressed through a revolutionary approach that replaces current barrier technology with printable oxygen-barrier coatings.
Sun Chemical's SunBar® (Aerobloc) oxygen-barrier coatings are technically advanced next-generation products designed to enable the lightweighting of packaging by removing ethylene vinyl alcohol (EVOH) polymer layers, as well as offering improved laminate flexibility. SunBar® (Aerobloc) oxygen-barrier coatings provide a smooth, homogenous, pinhole-free layer that can be easily overprinted with inks and laminated to a variety of secondary films. These coatings are cost-effective, compostable and printable with either flexo or gravure inks, allowing for lighter-weight packaging, a reduced carbon footprint and easy application with few changes to current equipment.
Sun Chemical's recent partnership with acpo, ltd., allows the latter to deliver SunBar® (Aerobloc) pre-coated films to converters who cannot coat their own films. acpo specializes in coating thin films with state-of-the-art equipment. These customers now have access to economically priced alternative barrier films with improved barrier protection without the need for capital investment in a coating unit.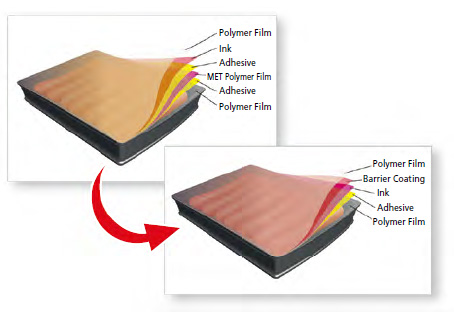 VOICE from the DIC Group
SunBar® (Aerobloc) can resolve many of the challenges that brand owners are facing.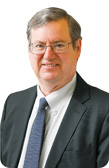 Brand owners today face a variety of challenges—from sustainability, regulatory compliance and food safety to lightweighting packaging to cut costs—while at the same time enhancing product shelf life. Coated plastics offer barrier improvements, but also have downsides that pose substantial hurdles to overcome. SunBar® (Aerobloc) oxygen-barrier coatings serve as a solution to offset these deficiencies and can resolve many of the challenges that brand owners are facing in today's competitive marketplace.
Product Manager, Coatings, Sun Chemical Corporation Robert O'Boyle
2017 Special Feature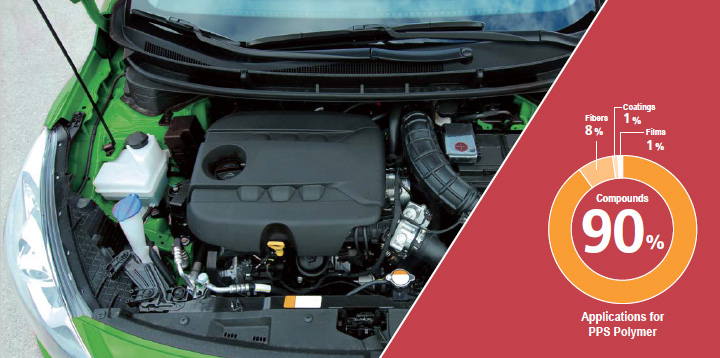 Super Engineering Plastics
Helping to Reduce Vehicle Weight, Improve Fuel Efficiency and Lower CO2 Emissions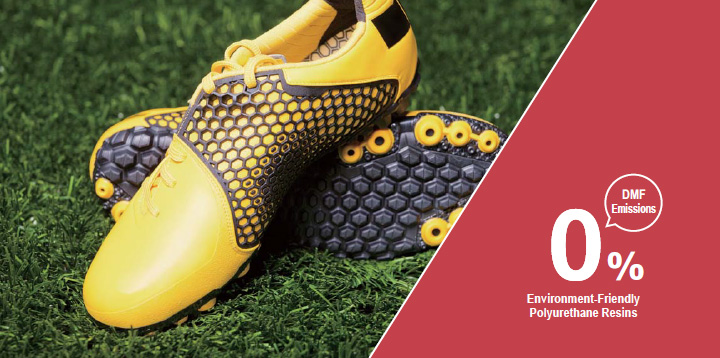 Environment-Friendly Polyurethane Resins for Use in Artificial and Synthetic Leathers
Providing Materials that Facilitate Safe and Secure Production and Use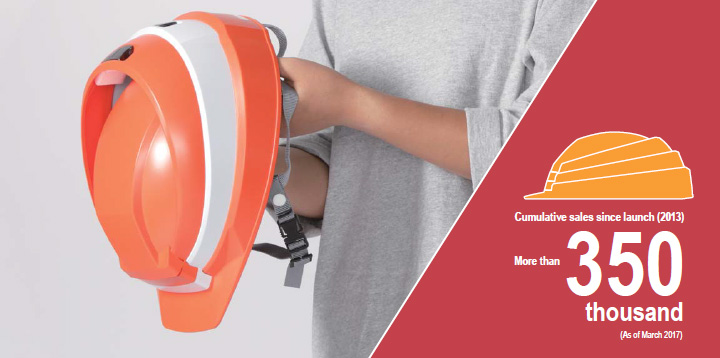 IZANO Folding Emergency Helmets
Delivering Easy Storability and Portability, IZANO Helmets Help Prevent and Mitigate Injuries in Disaster Situations
TOPICS
Helping Improve Food Packaging to Extend Product Shelf Life
Sun Chemical Promotes Initiatives Aimed at Addressing an Important Social Imperative