Special Feature
IZANO Folding Emergency Helmets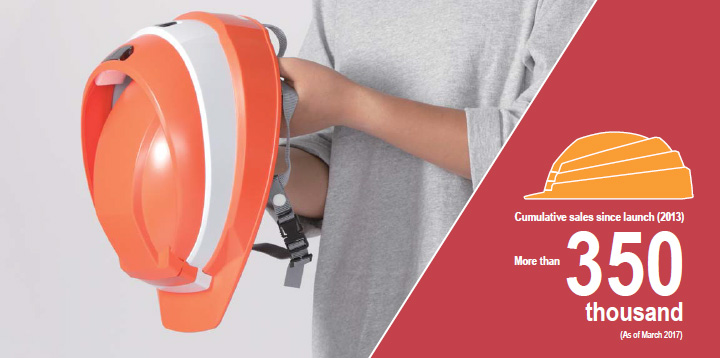 Delivering Easy Storability and Portability, IZANO Helmets Help Prevent and Mitigate Injuries in Disaster Situations
Value Creation
Design a helmet that is suitable for use in self-help, mutual aid and public assistance initiatives during disaster situations
Imagine having to evacuate during an earthquake or typhoon. Think of the spine-chilling experience of seeing a pane of glass from a window fall onto a road and shatter during a live television broadcast. In dangerous situations such as these, the first priority is to protect one's head. Falling objects are particularly dangerous. In residential areas, these include roof tiles, the outdoor units of air conditioners and potted plants. In shopping and office districts, hazards include signboards, neon signs and shards of glass.
Wearing a helmet during an evacuation keeps one's hands free, reducing the risk of stumbling and allowing one to proceed safely while carrying a flashlight. However, despite awareness of the benefits of helmets, many are resistant to the idea of having them on hand owing to a lack of storage space and unfamiliarity with their use. Accordingly, there is a clear demand for emergency helmets that offer both efficient storability and outstanding performance.
A critical aspect of efforts to protect people and reduce injuries in disaster situations is to ensure the seamless integration of self-help (protecting oneself), mutual aid (rescue and relief) and public assistance (recovery and reconstruction) initiatives. High-performance, easy-to-use emergency helmets that are appropriate not only for evacuation use and inclusion in emergency supplies, but also for post-disaster recovery and reconstruction efforts, are thus recognized as indispensable.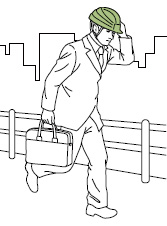 A Distinctively
DIC Response
An attractive helmet that boasts professional-level specifications and folds to half its original size for storage



Having recognized that a helmet that boasts easy and convenient storability, portability and professional-level strength would be ideal for a wide range of applications, from disaster situations and post-disaster recovery and reconstruction to construction sites and industrial facilities, Group company DIC Plastics, Inc., which has 60 years of experience manufacturing helmets, developed the IZANO helmet, which features a groundbreaking design and structure. The first nonseparation helmet to comply with standards for headgear that protects against head injuries caused by flying and falling objects and falls from high places established by Japan's Ministry of Health, Labour and Welfare (MHLW), the IZANO helmet received an award in the 2014 edition of Japan's Good Design Awards.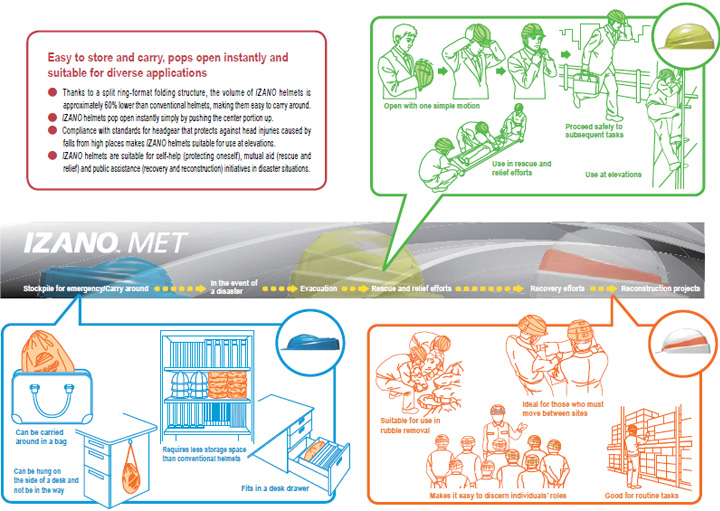 Vitamin colors make it easy to distinguish affiliated organizations or departments and encourage a positive psychological response

IZANO helmets have been adopted for use by the police, local governments and private-sector companies, with sales to date in excess of 350,000 units
Realizing a superior helmet involves developing outstanding design and structure, producing prototypes, conducting tests, analyzing findings and then repeating these processes multiple times. DIC's ability to complete all such processes within the DIC Group is a key strength. Overseeing everything from plans for design and construction and the selection of resin through to the use of 3D computer-aided design (CAD) for precision engineering and computer simulation of structural and resin flow analysis thus enabled DIC to optimize all aspects of the IZANO helmet. To ensure reliability, DIC also used mechanism analysis in-house using high-speed cameras to conduct impact tests.
The quality and performance features of the helmets developed through this process have earned solid praise in many quarters. More than 350,000 units have been sold since the helmet was launched in October 2013, with customers including the Tokyo Metropolitan Police Department, which uses them for off-duty personnel mobilized in the event of a disaster.
KEY PERSON of DIC
Development efforts began with experiencing a 7.0 earthquake.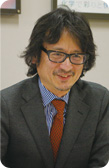 Efforts to develop the IZANO helmet began with the goal of realizing an emergency helmet suited to use in a greater variety of situations. Having recognized the importance of a product concept that reflected the perspectives of actual users, development and marketing staff went to a disaster simulation facility where they were able to experience a simulated earthquake registering 7.0 on the Japanese scale of seismic intensity. This inspired a wealth of ideas and we looked at numerous models—a repetitive process that took close to two years to finally complete. Combining various materials and components to maximize safety, quality and performance is where my team excels, but the ability to reflect diverse technologies into the design and engineering processes and then manufacture the resulting products ourselves is a key competitive strength of the DIC Group.
Industrial Designer; Manager, Safety Materials Technical Group,
Safety Materials Technical Department, DIC Plastics, Inc.  Toshiki Nakamura
A female architect told me this was exactly the helmet she has been looking for.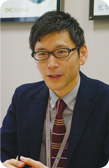 At one of the trade fairs in which we participated, a female architect spotted our display and said that the IZANO helmet was exactly what she had been looking for. She went on to tell me that she could not stand the helmets usually handed out to visitors at construction sites and had been searching for a helmet that delivered both professional-level safety and an attractive design, and that could be carried in her bag. In that our aim had been to develop a helmet that was not only suited to disaster situations but also boasted outstanding versatility, her comments made me extremely happy. I look forward to developing other innovative products that respond precisely to the diverse needs of our customers.
Manager in Charge, Safety Materials Sales Group,
Safety Materials Sales Department, DIC Plastics, Inc. Yoshitaka Ikegami
TOPICS
Other Efforts to Create Value for Society
Ryojin Industrial Helmets Reduce the Risk of Heatstroke
Against a backdrop of rising ambient temperatures, a consequence of factors such as the worsening impact of global warming and the urban heat island effect, preventing heatstroke on construction sites on hot days has become an urgent challenge. In response, DIC Plastics has developed the aerated, heat-blocking and lightweight Ryojin industrial helmet. Ryojin reduces the risk of heatstroke thanks to a combination of front ventilation, provided by forehead vents that efficiently draw in air and push out heat; improved heat-blocking performance thanks to heat barrier material that is kneaded into rather than coated on to the resin; and a thinner, innovative frame construction that reduces discomfort.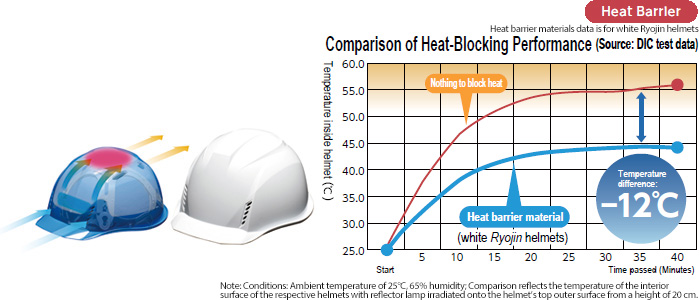 Alleviating Neck and Shoulder Pain with Keijin Industrial Helmets
Demand is high for lighter protective equipment—including helmets—to reduce the burden on construction and electrical line workers, who must wear extensive protective equipment and carry tools for long periods of time. To date, lightweight helmets have been made with fiber-reinforced plastics (FRPs). Such helmets deliver both lightness and strength, but do not comply with standards for withstanding voltage, which protective equipment must satisfy to be approved for use in electrical line work. In response, DIC Plastics developed Keijin, a lightweight industrial helmet made with acrylonitrile butadiene styrene (ABS), the polymer used in conventional industrial helmets. Keijin helmets are manufactured using a proprietary in-molding process that molds the shell and liner together in one piece. DIC Plastics is marketing these helmets as an attractive solution that helps alleviate neck and shoulder pain for workers, an issue of particular concern given the increasing number of women and seniors taking jobs at worksites.

Actively Promoting the Reuse and Recycling of Plastics
Designed primarily for emergency use, the IZANO CAP boasts an impact-resistant protector, developed in collaboration with materials manufacturers, that is made from collected and recycled PET bottle caps. DIC also uses recycled plastics in small containers used to store tools and other items, as well as in planters. As a member of the Japan Helmet Manufacturers Association (JHMA), DIC Plastics is working with the Association's recycling center to promote the recycling of and reduction of waste from end-of-life helmets.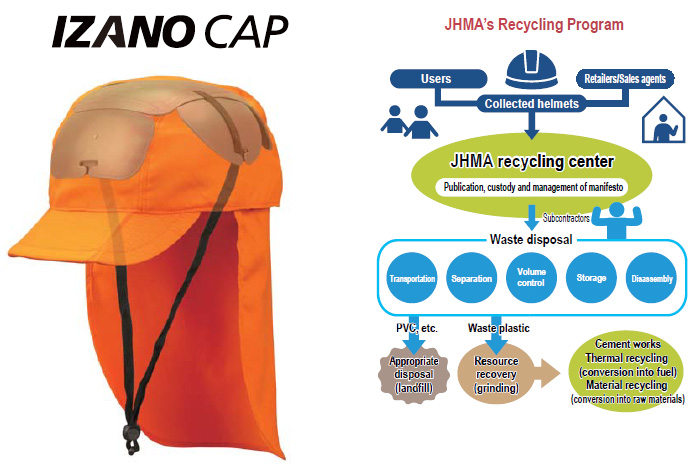 2017 Special Feature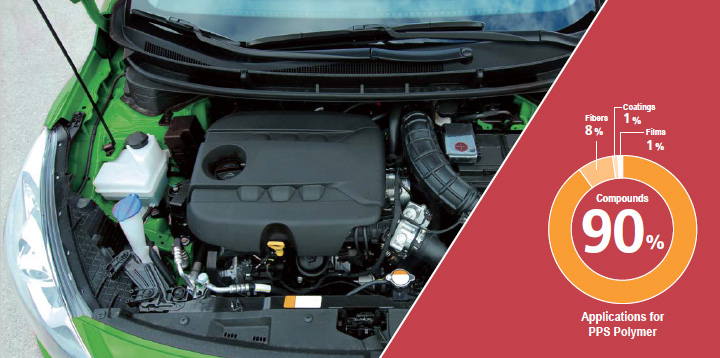 Super Engineering Plastics
Helping to Reduce Vehicle Weight, Improve Fuel Efficiency and Lower CO2 Emissions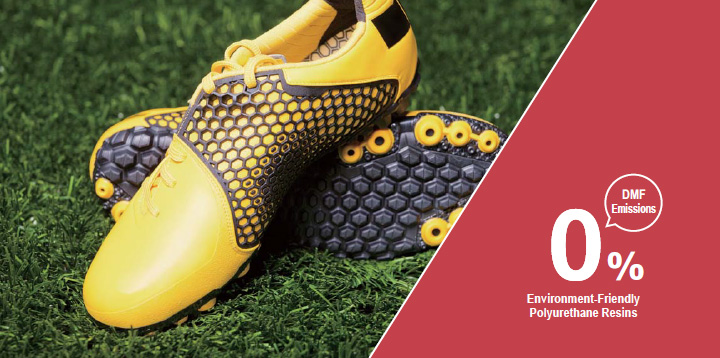 Environment-Friendly Polyurethane Resins for Use in Artificial and Synthetic Leathers
Providing Materials that Facilitate Safe and Secure Production and Use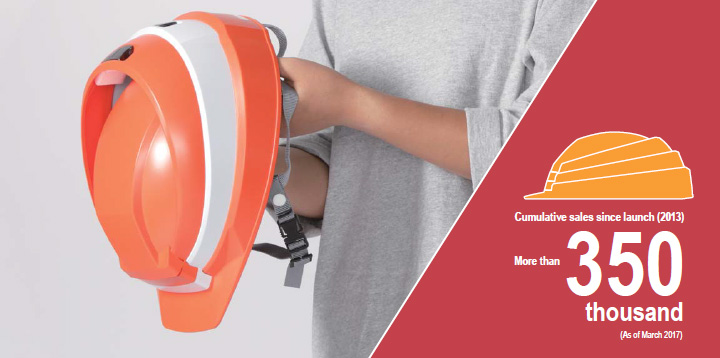 IZANO Folding Emergency Helmets
Delivering Easy Storability and Portability, IZANO Helmets Help Prevent and Mitigate Injuries in Disaster Situations
TOPICS
Helping Improve Food Packaging to Extend Product Shelf Life
Sun Chemical Promotes Initiatives Aimed at Addressing an Important Social Imperative