A Message from an Outside Director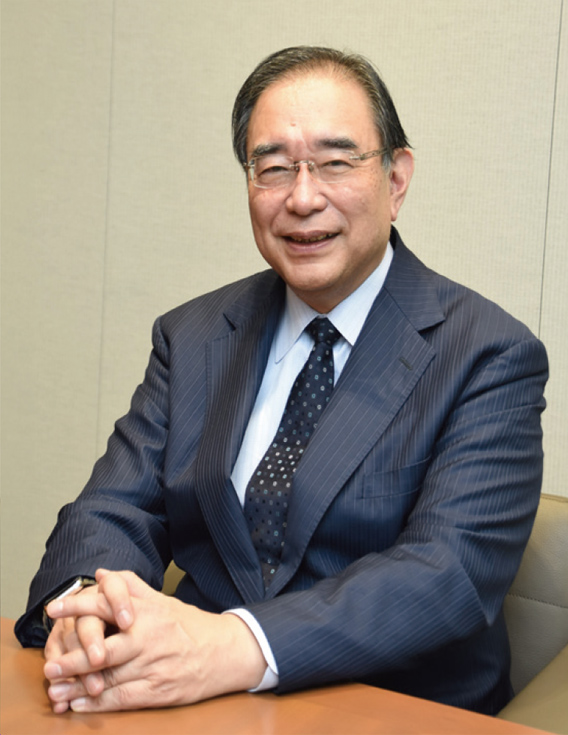 I look forward to DIC employees emphasizing pride, as well as kindness and contentment, to take the Color & Comfort concept to a new level.
A Corporate Culture Rooted in Kindness and Contentment
When I took up the position of outside director in 2018, I was immediately struck by the basic atmosphere of kindness and contentment. Everyone seemed to be animated and to really enjoy what they were doing. I was wondering how a company with a history stretching back more than 100 years had succeeded in creating such a modern corporate culture. I concluded that the answer can be found in the Color & Comfort management vision. A vibrant, worry-free life is something people aspire to no matter where in the world they live. DIC is a company that seeks to provides Color & Comfort, so it makes sense that these concepts are reflected in its own corporate culture. More recently, I have been impressed by how quickly DIC moved to make necessary adjustments to cope with the COVID-19 pandemic.
Emphasizing Pride to Advance to the Next Level
In fiscal year 2021, DIC took the Color & Comfort concept to a new level by seeking to link it to the resolution of social imperatives, looking at whether we couldn't step up efforts to take on the challenge of entering new markets to better respond to ESG-related issues. In addition to recognizing the importance of each and every employee setting ambitious targets and having the fortitude and ability to translate ideas into action to ensure their achievement, the Company also understands the importance of being able to analyze what is lacking, seek assistance from a superior—whether by increasing personnel or budget—to course correct.
Personally, I have always believed in the importance of fun, trust and pride. DIC already has a strong philosophy of fun and trust. Going forward, I would like to see a greater emphasis on pride. By that I mean that I would like to see employees approach their work with pride in their abilities, a desire to show that they can handle whatever is thrown their way and the confidence that they will emerge on top. To this end, it is important for superiors to convey their expectations to their subordinates and clearly define duties, as well as to actively encourage communication.
The Key to the Future
In fiscal year 2021, the Colors & Effects business, formerly the global pigments business of Germany's BASF, and Italian adhesives and polymers manufacturer SAPICI S.p.A. joined the DIC Group. It is my hope that while maintaining its excellent corporate culture DIC will also continue to display leadership in guiding these new members of the team to achieve robust results. Developing a scenario for the Group's global strategies and accelerating the implementation of those strategies is crucial. Much like putting together an intricate jigsaw puzzle, such a scenario will encourage employees to approach their own roles with renewed enthusiasm, which in turn will inspire the active exchange of opinions among the Group's diverse human resources, a process of action and reaction that will yield innovative ideas. Pressing ahead with such efforts is the key to the future and will surely open exciting new doors for the DIC Group to evolve as a unique global company that is trusted by society. I pledge to continue leveraging my own capabilities to support everyone.