A Message from an Outside Director
I sincerely believe that DIC, with its emphasis on integrity, sincerity and goodness, has an excellent corporate culture.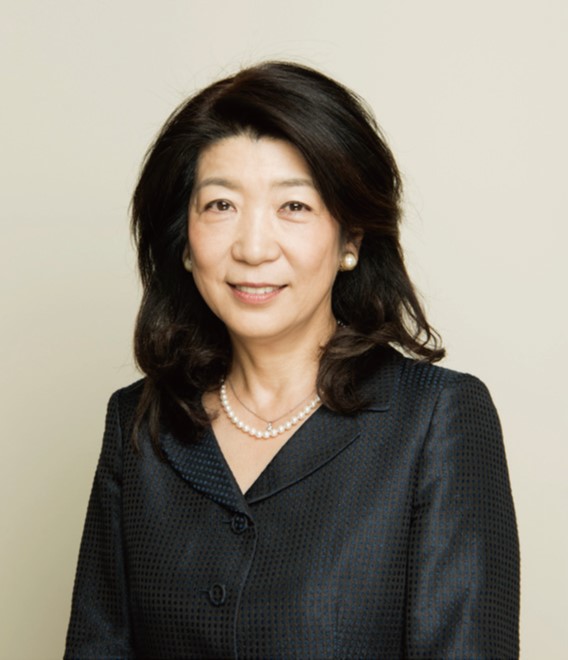 A Rich Corporate Climate
When I was appointed as an outside director in 2017, I was immediately attracted to DIC's Color & Comfort by Chemistry management vision. To my mind, this truly unique vision lines up perfectly with our understanding of the meaning of "affluence," which has shifted, in line with the evolution of civilization, from material to spiritual wealth. To achieve this vision, we are probing ever more deeply to formulate management strategies that more clearly align our technologies and businesses—for example, our polymerization technologies and pigments business—to further grow our operations. I find this approach to be extremely encouraging. The driving force behind our efforts to put this strategy into practice is a rich corporate climate, which, as shown by our ESG management initiatives, reflects the flexibility with which we seek to address social imperatives and the seriousness with which we conduct operations that arose from a corporate culture that emphasizes delivering safety and quality.
A Highly Functional Corporate Governance Organization
DIC's Board of Directors engages in lively discussions, and I give it high marks for effectiveness. I am constantly impressed by directors' willingness to accept harsh criticisms from outside directors and apply them to management. The Company was early to establish a Nomination Committee and a Remuneration Committee, both of which are chaired by an outside director. Outside directors also comprise the majority of the members on these committees, evidence that our corporate governance organization is functioning appropriately.
The Next Step Forward
DIC recognizes the importance of acknowledging changes in our operating environment—notably the decline in demand related to publishing and advertising media—and of searching for new businesses that will enable us to shift the focus of our business portfolio away from printing inks. We have strong marketing and technological capabilities, so if we are able to effectively promote measures based on our two core strategies—Value Transformation and New Pillar Creation—we are well positioned to continue being a company that is able to contribute to society. On this point, there are two things to which we need to pay particular attention.
The first is that our efforts to promote DX are currently limited to fragmented and business-specific initiatives. Given that DX will be an integral part of the world in which we live in the future, I think it is important that we promote comprehensive and systematic efforts to change the way we conduct business. The second is that while we are good at unearthing new opportunities in existing domains, we need to take a greater interest in trends in other industries and seek to broaden our focus. The growing importance of electric vehicles (EVs), autonomous driving and robots that utilize AI are garnering tremendous attention. We have our ears in the automobile industry, but we should also heed what is going on in robotics and other machinery- and engineering-related industries. I believe strongly that there are many business opportunities—in, for example, nursing care and medical care—for robots that work alongside humans.
Becoming a Company that Offers Something a Little Different
DIC is a company that boasts a proud history stretching back more than a century, as well as outstanding technological and sales capabilities. Nonetheless, all companies must change with the times. We are actively promoting ambitious M&A initiatives that are breathing new air into the Company. I am excited to see what kind of organization we evolve into as a result of these moves as we gradually shed our identity as primarily a printing inks manufacturer. I look forward to us being seen as a chemicals company that produces distinctive products that offer something a little different from our competitors. This is the aspiration captured by Color & Comfort by Chemistry. I pledge to continue leveraging my own experience and expertise to support the realization of this vision.