Firefighting Foam
MEGAFOAM
Functional Products
House Equipment / Infrastructure
Functional Materials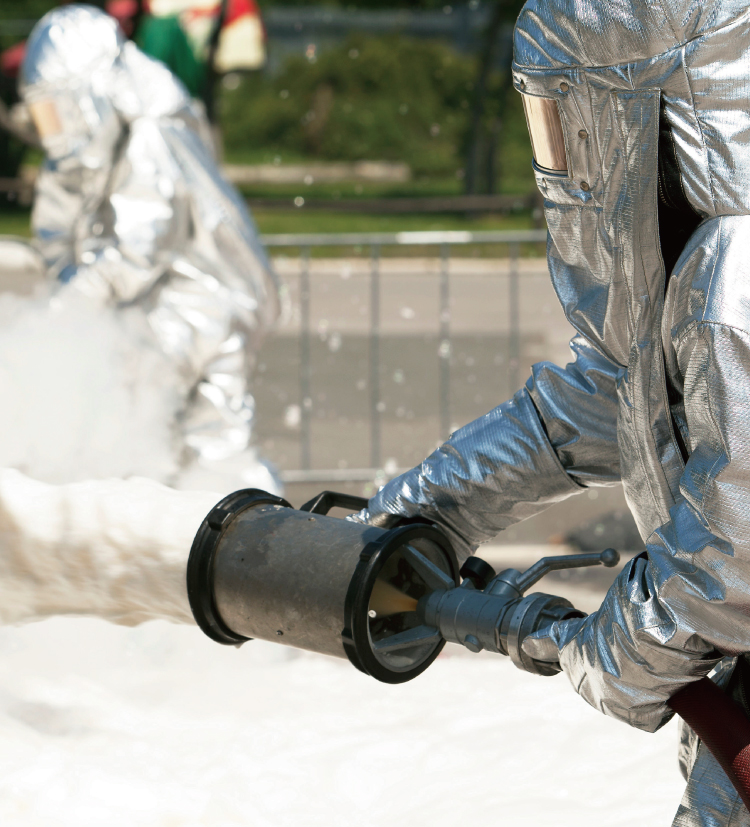 MEGAFOAM is a fluorine-based firefighting foam with a broad range of application, from water-insoluble flammable liquid fires, represented by gasoline, to water-soluble flammable liquid fires, represented by methanol which had previously been considered difficult to extinguish. MEGAFOAM's extinguishing performance has been highly evaluated with its numerous records of extinguishments and it holds the top share in the Japanese domestic market. MEGAFOAM is especially recommended for public fire departments which are required extinguishing ability of unspecified types of fires.
What is
Firefighting Foam

?

DIC's fluorine-based firefighting foam has a lineup of "aqueous film-forming firefighting foam" and "alcohol-resistant firefighting foam".
In particular, alcohol-resistant firefighting foam has a fluorosurfactant supported by a water-soluble polymer gel. Strong foam that do not burst even when they come in contact with water-soluble flammable liquid flammable materials are formed and they effectively act to extinguish fires.
DIC's Advantages
MEGAFOAM has a record of use in firefighting facilities including general flammable material facilities, petrochemical complexes, indoor parking facilities, airports, and highway tunnels, as well as usage by many public fire departments.
MEGAFOAM AGF-T and AGF-3T are polymer gel-forming alcohol-resistant firefighting foams developed by DIC Corporation. These two types are applicable for both water-soluble and water-insoluble flammable materials.
Inquiry About This Product