Special
Feature Water-based Water- and Oil-Resistant Coating Varnish for the Inner Surfaces of Paper and Paperboard Food Packaging(HYDRECT)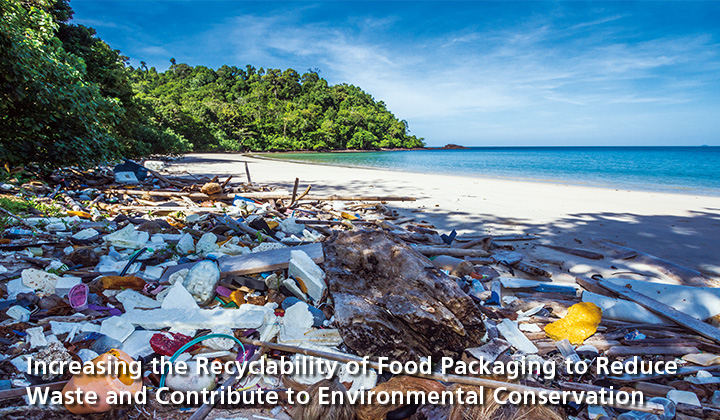 Value Creation
Packaging materials that bring safety and peace of mind
Paper and paperboard food packaging such as hamburger wrappers and take-out boxes for pizza and donuts are commonly coated with a thin layer of polyethylene to prevent grease from oozing out and creating a mess. However, because polyethylene is left behind when such packaging is chemically dissolved for recycling, it must be removed beforehand using a process called precipitation. In Japan, recovered paper and paperboard laminated with polyethylene is classified, based on its suitability for recycling, as rank B* and applications for the resulting recycled paper are limited.
Post-consumer plastic that finds its way into rivers and streams and eventually into the ocean as a consequence of improper disposal, among others, continues to increase sharply as the global population expands. Microplastics—tiny fragments of plastic created through degradation by waves, UV light and other processes that break down larger pieces of debris—have been identified as a particular concern because of the danger to people and ecosystems caused by their entry into the marine food chain. Accordingly, one target set forth in the Sustainable Development Goals (SDGs), adopted at the UN Sustainable Development Summit in 2015, is to "prevent and significantly reduce marine pollution of all kinds, in particular from land-based activities, including marine debris and nutrient pollution" by 2025. This has since become a critical theme, with participants in the 2018 G7 Summit, held in Charlevoix, Quebec, Canada, agreeing to reinforce related initiatives.
Having recognized this as an urgent challenge for the chemicals industry, DIC has begun developing products that will help address the issue of marine plastic by reducing waste from used food containers by increasing the recyclability of post-consumer food packaging and the materials therein. In October 2018, the Company announced the first of these, HYDRECT, a highly recyclable waterbased coating varnish that boasts excellent resistance to water, oil and heat when coated on paper. In February 2019, DIC kicked off a new medium-term management plan, DIC111, to guide the Company from fiscal year 2019 through fiscal year 2021, that includes a pledge to deliver packaging solutions that contribute to sustainability for the global environment.
Classifications are determined by the Japanese Federation of Printing Industries and contained in its guidelines for recyclable printed matter.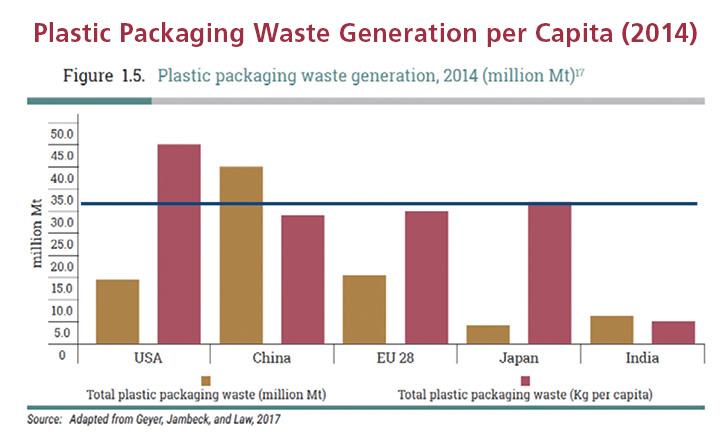 Developing HYDRECT, an FDA-compliant water-based coating varnish that is highly recyclable and boasts excellent resistance to water, oil and heat
"With the Tokyo 2020 Olympics imminent, the improper disposal of waste plastic in Japan is an issue gaining considerable attention. Isn't there any way we can replace plastic films laminated on paper food containers with a coating that is less harmful to the environment?" DIC's efforts to develop a new coating varnish were inspired by a customer query addressed to DIC Graphics in 2017. This entreaty also underscored growing global calls for sustainable packaging. The development team began looking at ways to address this issue and soon discovered a promising candidate in a coating developed by DIC Group company Sun Chemical that boasts outstanding water and oil resistance, is compatible with both flexo and gravure printing, and can be recycled into paper. However, there was also a downside: Sun Chemical's coating contains a substance that violates Japan's Act on the Evaluation of Chemical Substances and Regulation of Their Manufacture, etc. It was thus necessary to replace this substance and adjust the coating's composition. Several candidates were selected and tested, a process of trial and error that eventually led to the successful commercialization of the product in autumn 2018.
Paper and paperboard food containers coated with the new varnish demonstrate revolutionary performance features. Resistant not only to liquid and oil but also heat, these containers can be used in both regular and microwave ovens. Moreover, the degree of oil- and heat-resistance is significantly higher than that of conventional water-based varnishes. The ingredients used comply with the standards stipulated in both Japan's Food Sanitation Act and the U.S. Food and Drug Administration (FDA) and there is no danger of volatile organic compounds (VOCs) being released during the coating process. Perhaps most important, because the varnish dissolves together with paper in a sodium hydroxide solution, post-consumer paper and paperboard containers coated with the varnish are classified as rank A, meaning that they can be recycled into paper or paperboard.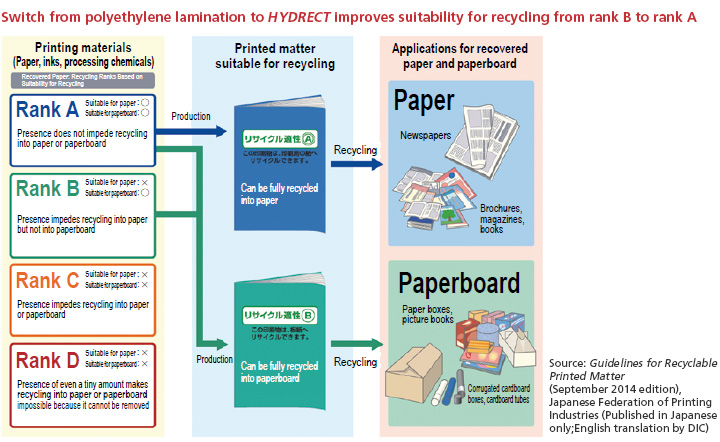 DIC's new coating varnish, named HYDRECT, was one of the products on exhibit in DIC's booth at the Tokyo International Packaging Exhibition 2018 (Tokyo Pack 2018). Presentations were given in which donuts and gyoza (pot stickers) in prototype packages were heated in a microwave, prompting many booth visitors to pick up the packages and pepper booth staff with questions. Multiple inquiries were received from packaging-related companies, as well as from trading companies that do business with paper manufacturers and convenience stores, a strong indication of both the high level of interest in addressing the issue of plastic pollution and potential demand for HYDRECT. At present, a wide range of paper and paperboard food container manufacturers and processing companies are exploring the adoption of HYDRECT.

KEY PERSON from DIC
We will continue working to expand the areas where HYDRECT can be used instead of polyethylene.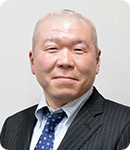 Since the launch of HYDRECT, I have been particularly surprised by the number of inquiries for applications that we had not even imagined. Although the greatest advantage this varnish offers is that it is an alternative to polyethylene, it cannot currently be used on some types of containers because of their shape. We are thus promoting ongoing efforts to modify the product with the aim of expanding compatibility, not only for containers but also for other applications.
In April 2018, the Packaging Solution Center was established at the Tokyo Plant, where I currently work, to advance collaboration with customers in the development of packaging. Looking ahead, we will continue working closely with DIC Graphics, which operates the facility, as we take on the challenge of developing next-generation packaging materials like HYDRECT, taking inspiration from feedback received from visiting customers.
Manager, Dispersion Technical Group 3, Dispersion Technical Division 1 Hiroshi Kikuchi
HYDRECT is a product that truly demonstrates the collective strength of the DIC Group.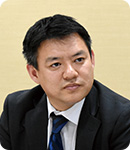 The technical cooperation of Sun Chemical was a key factor in our success in developing a water-based varnish that can be coated onto paper, eliminating the need for polyethylene lamination, in what was really a very short time. Sun Chemical provides a broad range of packaging solutions, focusing on markets in Europe and the Americas, while we are doing the same in Japan, the PRC and the Asia-Pacific region. By pursuing collaborative product development and sales initiatives like this we are confident that we will be able to provide our globally active customers with a wealth of options to resolve key issues. We very much look forward to developing new products like HYDRECT that truly demonstrate the collective strength of the DIC Group.
Manager, Team 5, Tokyo Liquid Ink & Coatings Sales Group 1, DIC Graphics Corporation Jun Naitou
Our goal is to capitalize on the Tokyo 2020 Summer Olympics to uncover new demand.
The tremendous reaction to HYDRECT since its launch has given me a true sense of the magnitude of customers' expectations regarding sustainable packaging materials. One reason for this is the Tokyo 2020 Summer Olympics, which will welcome visitors from around the world. The Olympics will provide an opportunity for companies in Japan to offer a wide range of packaging and packaging materials and to highlight the sustainability of their products. DIC is no exception. HYDRECT embodies one of the key propositions set forth in our new medium-term management plan, DIC111, which describes our commitment to providing "packaging solutions that contribute to environmental sustainability." Our goal is to capitalize on the Olympics to uncover new demand by offering products that reflect current trends and to further cultivate awareness of the DIC brand in the paper container market.
Supervisor, Team 2, Printing Inks & Supplies Sales Group 3, Offset Inks Division, DIC Graphics Corporation Takafumi Yamazaki
Special Topics 2019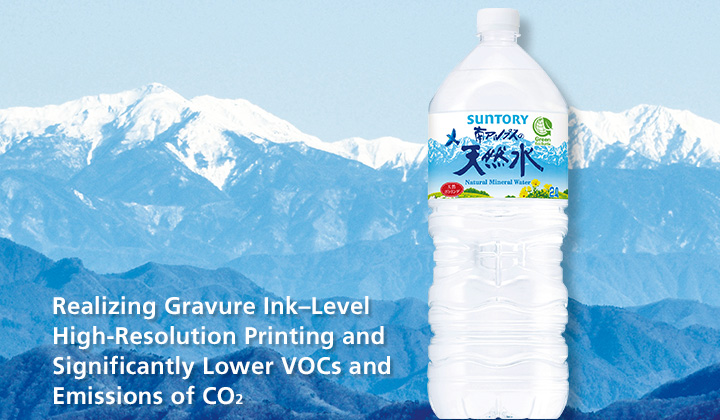 Water-Based Flexo Ink for High-Resolution Printing on Flexible Packaging (Marine Flex LM-R)
Realizing Gravure Ink–Level High-Resolution Printing and Significantly Lower VOCs and Emissions of CO₂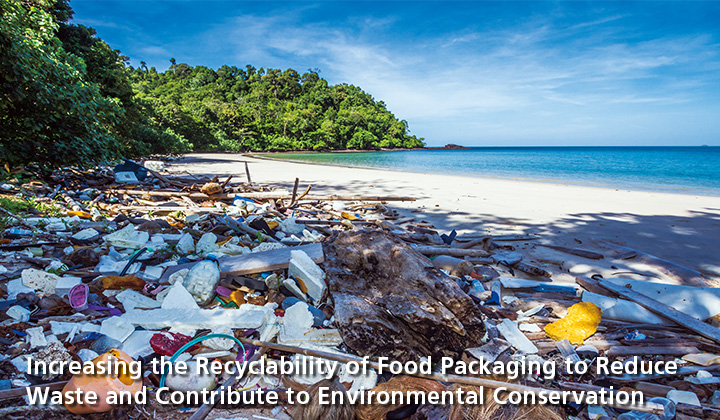 Water-based Water- and Oil-Resistant Coating Varnish for the Inner Surfaces of Paper and Paperboard Food Packaging(HYDRECT)
Increasing the Recyclability of Food Packaging to Reduce Waste and Contribute to Environmental Conservation

TOPICS
Sun Chemical developed SunColorBox, a unique set of tools and services that enable consistent and accurate digital color communication
Sun Chemical Promotes Initiatives Aimed at Addressing Important Social Imperatives