Special Feature
Epoxy Resin and Curing Agent for Infrastructure Renovation (EPICLON with LUCKAMIDE)
Superior adhesiveness, even on damp surfaces, shortens repair times and improves workability
Social Imperative
Address the urgent need to repair aging roads, bridges and other infrastructure elements
Many of Japan's roads and bridges were built in the 1960s, a period of rapid economic growth for the country. Over the past 50 years, increasing traffic volume, larger vehicles, the use of deicing agents and other factors have led to the deterioration of such structures. Despite the exigency of the situation, tight national and local government finances have hindered the progress of renovation, resulting in an upsurge in road and bridge closures due to safety concerns.
Given these circumstances, countermeasures centered on safe, affordable repair techniques that prolong the useful life of existing infrastructure are garnering considerable attention. Because such repair works primarily involve roads, railways, bridges and other outdoor structures, rainfall and river conditions can cause major delays. Accordingly, the materials used must work well in rainy or humid environments.
With only five years remaining until the 2020 Summer Olympic and Paralympic Games in Tokyo, infrastructure renovation—including a major overhaul of Tokyo's freeway system and the repair or replacement of bridges—is an urgent priority for local governments across the country. At the same time, there is a growing need worldwide for superior repair agents. This is also true in the United States, where infrastructure decay has long been an issue, and in the PRC, which will likely face the same challenges in the years ahead.
DIC's Response
A revolutionary curing agent that dramatically improves adhesiveness on damp surfaces



DIC's new curing agent shortens construction delays due to rain and improves workability
DIC develops and sells diverse materials for various civil engineering repair applications and methods. Drawing on our expertise in these areas, in June 2014 we responded to the need for solutions to construction delays due to rain by developing an innovative new version of thermosetting epoxy resin EPICLON with excellent adhesiveness, even on damp surfaces, combined with LUCKAMIDE, a revolutionary new curing agent that cures at ambient temperatures.
For example, repairs involving aging concrete structures usually require the bonding of new concrete. If it rains during this process, work must be suspended until the wet concrete is fully dry. To address this problem, DIC sought not only to develop a new version of EPICLON, the base material, with enhanced bonding properties but also to improve the water resistance of the curing agent added to harden the resin. These efforts, which focused on leveraging proprietary polymer design and compounding technologies to realize a new formulation, led to the development of LUCKAMIDE, which boasts groundbreaking water resistance and cures at ambient temperatures, setting it apart from conventional water-resistant epoxy resin curing agents, which must be heated to cure, and facilitating its use outdoors.
In addition to this new epoxy resin and curing agent combination, DIC recently developed DIOVAR, a tough new methacrylate resin repair material that cures quickly in low-temperature environments and boasts excellent adhesiveness, even on damp surfaces. This new offering improves workability and reduces construction delays in winter and in cold regions.
DIC produces customized resin and curing agent mixes to accommodate regional road standards and diverse construction techniques, including cylinder injection and spray application, which it supplies to contractors and other customers.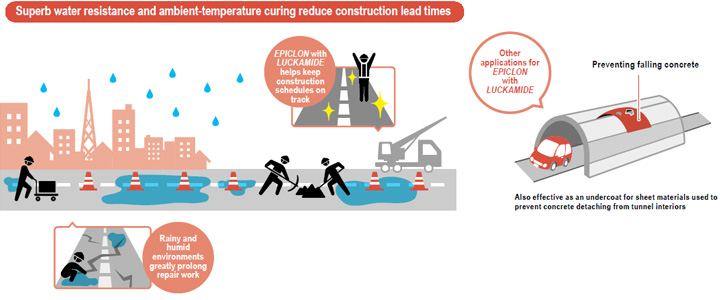 KEY PERSON of DIC
Ambient-temperature curability and superb water resistance underscore LUCKAMIDE's significant potential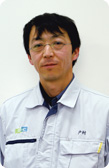 Developing an agent with enhanced water resistance and adhesiveness that didn't need heat to cure was a particularly daunting challenge. It was a process of trial and error, but in the end the success of our efforts was immediately obvious. The resin in which it is used expands smoothly on wet concrete almost as it if is pushing the water out of the way, at the same time demonstrating strong adhesiveness. A number of contractors are currently using the resin in trials to verify long-term durability. I am excited about LUCKAMIDE's potential.
Head Researcher, Polymer Technical Group 1, Polymer Technical Division 1 Tsugio Tomura
We will expand our focus to include global markets after establishing a solid track record in Japan.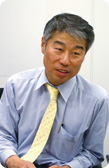 We exhaustively customize repair agents to accommodate regional road standards and diverse construction techniques. For this reason and others, it is important for us to collaborate closely with contractors to encourage the adoption of these products. There is strong business potential for repair agents that work on damp surfaces. After establishing a solid track record in Japan, we will capitalize on our manufacturing bases in the PRC and the Asia−Pacific region to begin offering these products in global markets.
Manager of Life & Living Epoxy Sales Department, Coating Materials Sales Division Masanori Suzuki
Special Topics 2015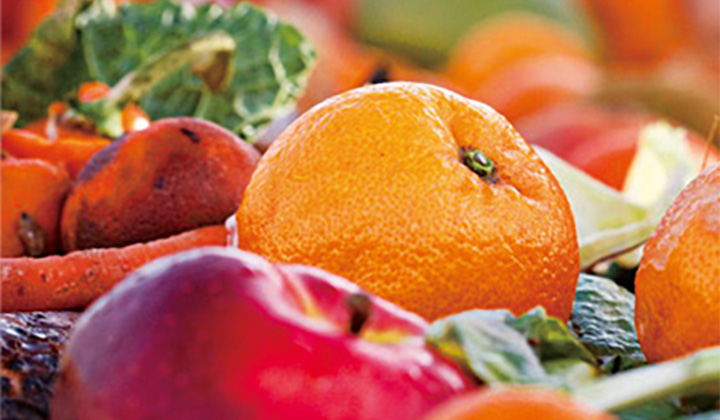 Adhesive with Oxygen Barrier Properties (PASLIM)
Adhesive for packaging film that prevents oxygen permeation and keeps foods fresh longer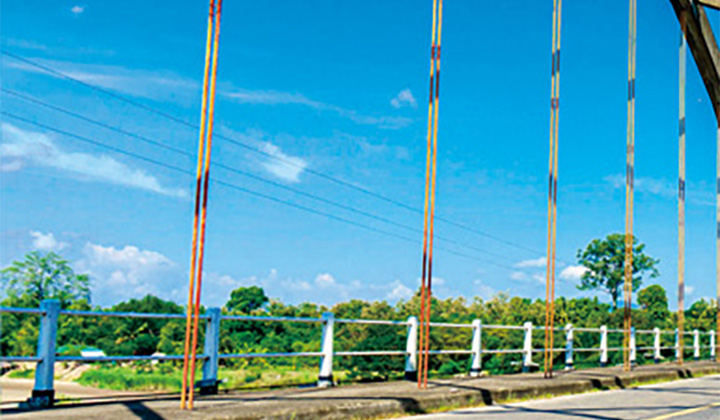 Epoxy Resin and Curing Agent for Infrastructure Renovation (EPICLON with LUCKAMIDE)
Superior adhesiveness, even on damp surfaces, shortens repair times and improves workability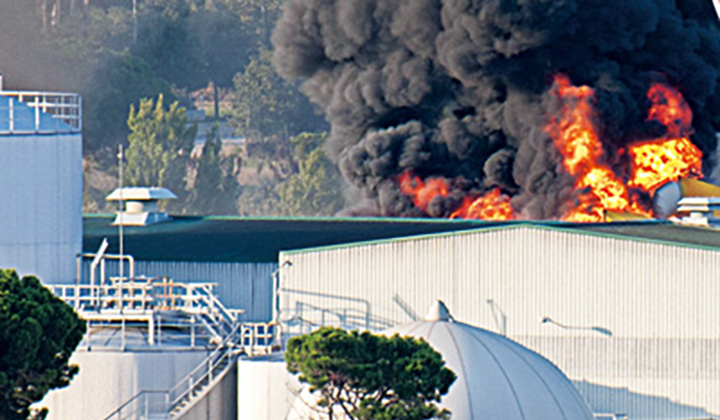 Firefighting Foam (MEGAFOAM)
Foam extinguishing agent quickly extinguishes fires involving hazardous substances, thereby minimizing damage
TOPICS
Groundbreaking Sun Chemical Solution Enhancesthe Recyclability of Shrink Sleeve-Labeled PET Bottles