Acrylic Resins for Coatings
Tradename: ACRYDIC VONCOAT BURNOCK WATERSOL FINEDIC FINEPLUS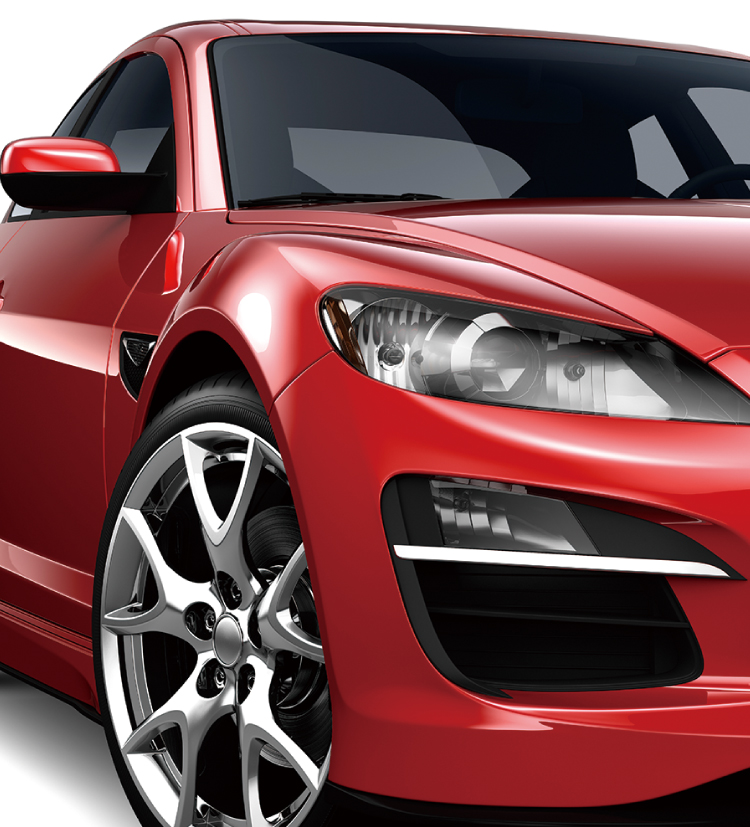 Acrylic resins are considered excellent transparency and weather resistance. Acrylic resins can be extensively designed from extremely hard to sticky according to the performance requirements by selecting monomer and adjusting molecular weight. Acrylic resins can be used for a wide range of applications, from familiar products such as coatings and adhesives,to industrial products like optical lenses and light guide plates.Therefore, this resin is one of the high potential material to be possibly applied for various new applications.
DIC's acrylic resins products are used not only for paints and coatings, but also for various applications such as paper, fiber processing, and adhesives. In addition, the product lineup has been expanded from solventborne to waterborne and powder products to comply with stricter VOC regulations in each country.
Utilizing our expertise in resin design and deeper understanding of various applications, DIC proposes solutions to challenges of various substrates and applications including automotive, architectural, and plastic coatings.
Waterborne acrylic resins are environmentally friendly products that can reduce odor and solvent used in paint. Although waterborne resins are largely used for decorative coatings, DIC has developed emulsion and dispersion type waterborne resins for mainly industrial applications like consumer electronics, automotive, construction machinery. In addition, DIC offers unique products such as urethane/silicone hybrid type and poly-isocyanate for plastics and metal substrates, of which waterborne resins are generally difficult to achieve technical requirement.
Product lineup
• Acrylic emulsion VONCOAT
• Acrylic-styrene emulsion VONCOAT
• Hybrid type emulsion VONCOAT
• Waterborne OH functional acrylic emulsion BURNOCK

• Waterborne thermoplastic acrylic resins WATERSOL
• Waterborne stoving enamel type acrylic dispersion WATERSOL
• Waterborne OH functional acrylic dispersion BURNOCK
Solventborne acrylic resins have homogeneous film with excellent workability and fast drying properties.Therefore, they are used for various applications and industries including plastics, automotive refinish and metal coatings and so on.
DIC has a wide range of products with features for various applications and usages:
Air drying type : Adhesion and workability
Stoving enamel type : Weather resistance with short time drying
OH functional type : Durability
Moisture curing type : Abrasion resistance

Product lineup
• Solventborne OH functional acrylic resins ACRYDIC
• Solventborne thermoplastic acrylic resins ACRYDIC
• Solventborne OH functional acrylic resins to use in combination with amino resins for stoving enamels ACRYDIC
• Solventborne moisture curing silicone acrylic resins ACRYDIC
Powder acrylic resins are environmentally friendly products that hardly emit solvent through all process from paint production to film forming.
DIC can offer excellent appearance, anti-corrosion, and durability created by sophisticated polymer design and particle size control technologies.
DIC's powder acrylic resins gain high reputation and great achievements for alloy wheel coating which needs corrosion resistance from snow melting and anti-freezing agents, and scratch resistance from pebbles.
DIC contributes to prevail sustainable and high-performance powder coating products as an acrylic powder resin`s global leading supplier.
Product lineup
• Powder Glycidyl Methacrylate (GMA) functional acrylic resins designed to be cured with dicarboxylic acids FINEDIC FINEPLUS
• Powder acrylic resins compatible with polyester powder coatings FINEDIC FINEPLUS
• Additives FINEDIC FINEPLUS
About
Acrylic Resins for Coatings