Antistatic Device for Ultra-pure Water
eFLOW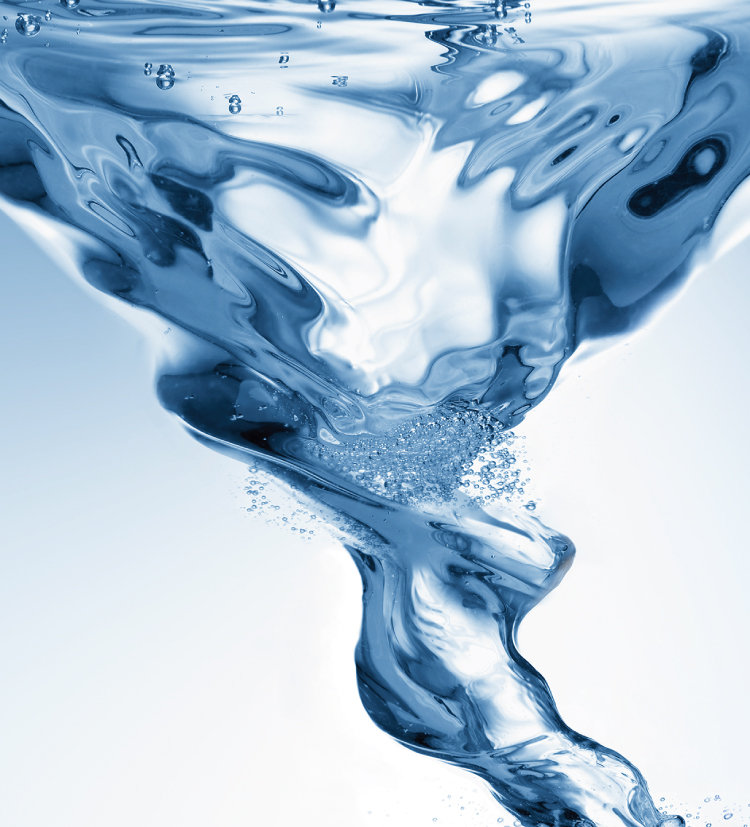 The eFLOW Series controls the specific resistance value of ultra-pure water by supplying carbon dioxide through a hollow fiber gas permeable membrane uniquely developed by DIC. This makes it possible to avoid dust re-adhering, and to prevent static electricity damage to the substrate pattern.
* Patent Pending
About
Antistatic Device for Ultra-pure Water
• The simple structure results in few breakdowns.
• With the unique pipe distribution system, the specific resistance value is easily controlled and has excellent stability.
• Long lifespan of the carbon dioxide gas injection module. (5 year warranty, manufactured by DIC)
The specific resistance value of ultra-pure water can be controlled by adjusting the blend ratio of ultra-pure water and water saturated with carbon dioxide gas produced by the carbon dioxide gas injection module (see the upper-right diagram).
eFLOW2, 3A* types contain two carbon dioxide gas injection modules.
* Specific resistance value performance is not guaranteed when the flow rate fluctuates.
* The graphs above are reference data. Performance and characteristics may differ according to usage conditions.
■ Clean specification (flow rate up to 30 L/min)
■ Low specific resistance (0.25 to 0.05 MΩ·cm) types
■ Small/separate electrical section types
■ Large flow rate (100 L/min) types
■ Other types, customizable
Major Applications
• Mask, reticle cleaning
• Scrubber cleaning
• High-pressure jet cleaning
• Cleaning in the dicing stage
• Cell cleaning