Alkyd resins for coatings
ALUKIDIR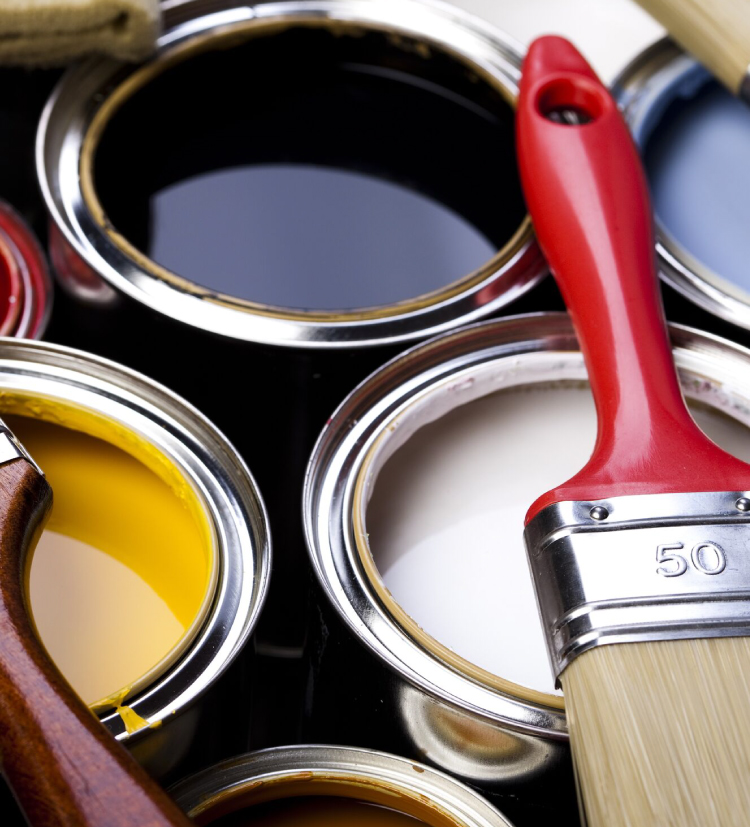 Alkyd resins are polyester resins for coatings modified with fatty acids. Fatty acids are mainly made from oils such as castor oil and coconut oil, and are excellent in pigment dispersibility, gloss, and durability. In order of the highest amount of oil, they are called long oil, medium oil, and short oil alkyd resins. In recent years, we have also added waterborne alkyd resins to our lineup as sustainable products.

DIC's alkyd resins are modified with other resins such as acrylic, urethane, epoxy, phenol, and silicone to provide a wide range of highly functional product lineups.
Not only for lacquer, but by combining short-oil alkyd resins with amino resins such as melamine as a hardener, hard coating films can be formed.
Medium and long oil alkyd resins and modified alkyd resins, which are rich in oil and fatty acids, can make the coating film tough when combined with metal dryers.
Due to the excellent anti-corrosion properties, they are used in various coatings for automotive parts, metals, architecture exteriors, etc.
There are six items, including country and region. Multiple selections available.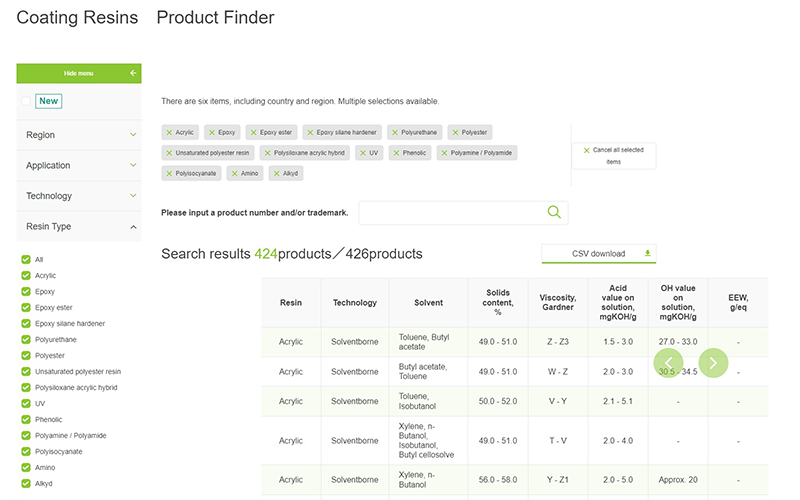 About
Alkyd resins for coatings