Kainan Nobinos: A Tranquil Library Resplendent in Traditional Colors (Chapter 2: Creating Comfortable and Relaxing Spaces)
2021.04.13
Creating Shared Value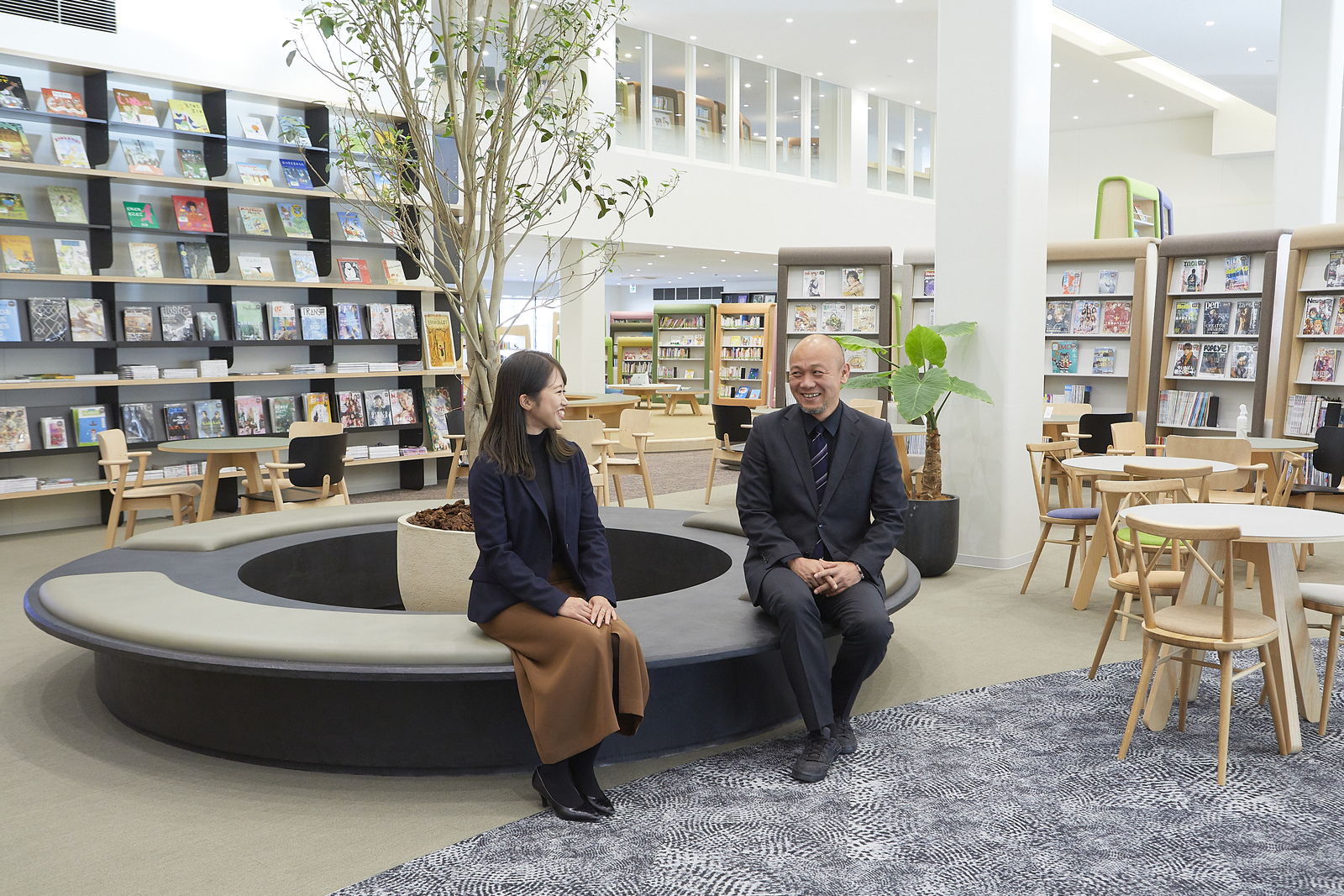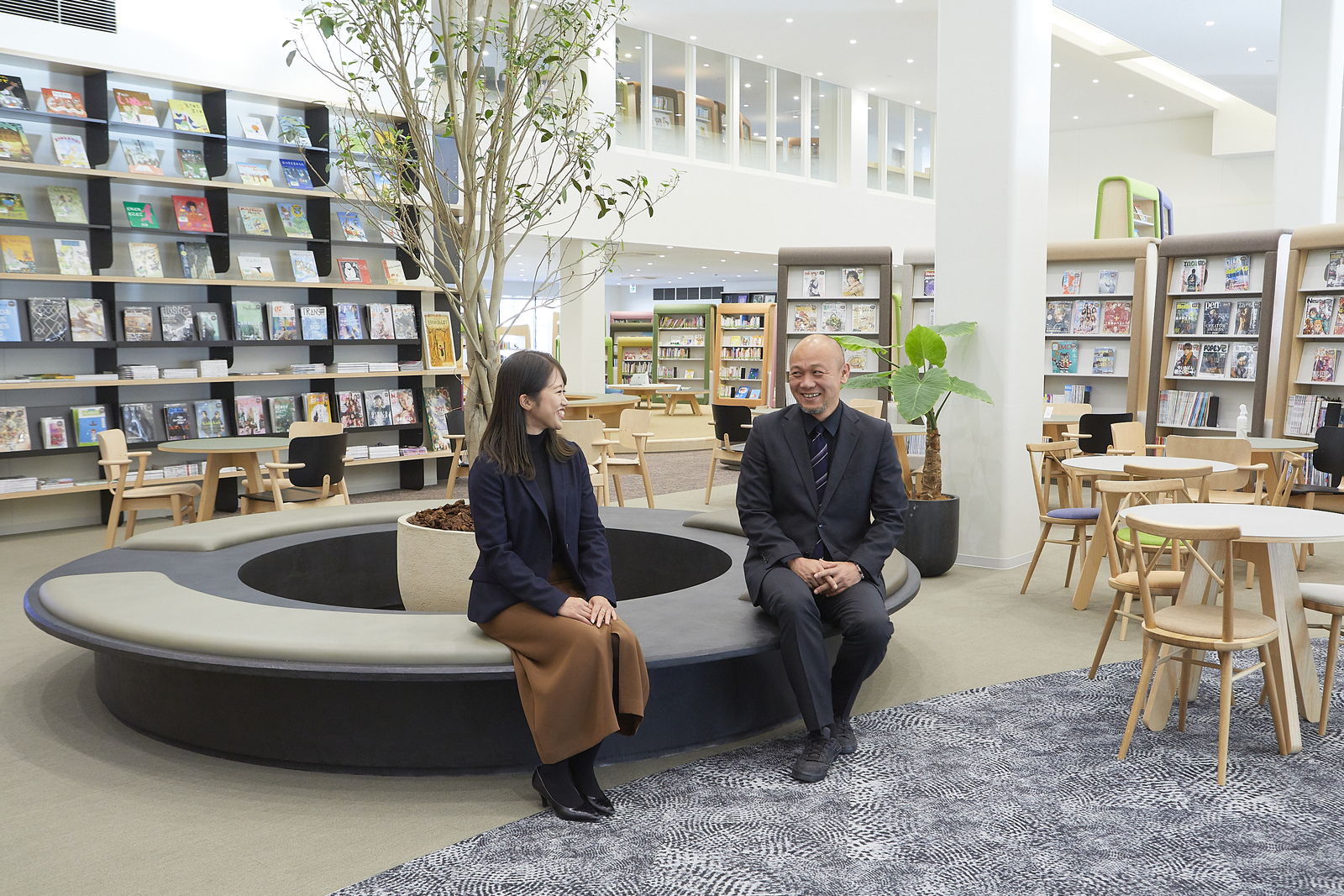 Kainan Nobinos opened in Kainan, Wakayama Prefecture, in June 2020. In chapter 1, Irodori, we looked at the background and concept of this unique complex, as well as the color scheme, which makes extensive used of traditional colors of Kainan drawn from the DIC Color Guide® Traditional Colors of Japan® series.
For this chapter, Erina Asari of the Strategic Planning & Market Development Group, part of DIC Graphics Corporation's Business Promotion & New Development Department, once again spoke with Takatoshi Uo, then of the Cultural Promotion Section of the Kainan Board of Education's Lifelong Learning Department, who oversaw the creation of Kainan Nobinos. This time, the focus was on the creation of comfortable and relaxing spaces in the Kainan Nobinos library facility.
A Windowed Lounge Surrounded by the Sounds of Nature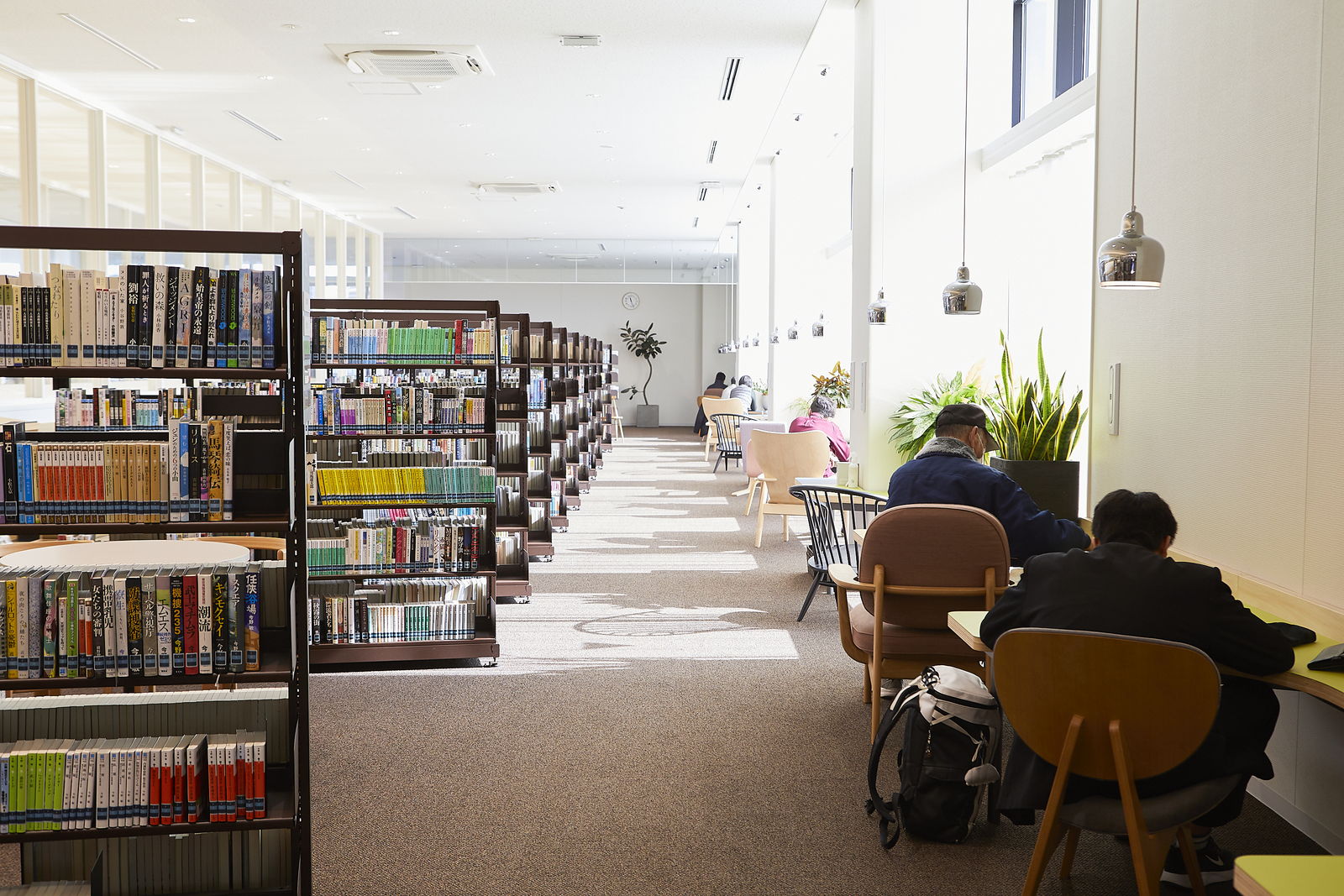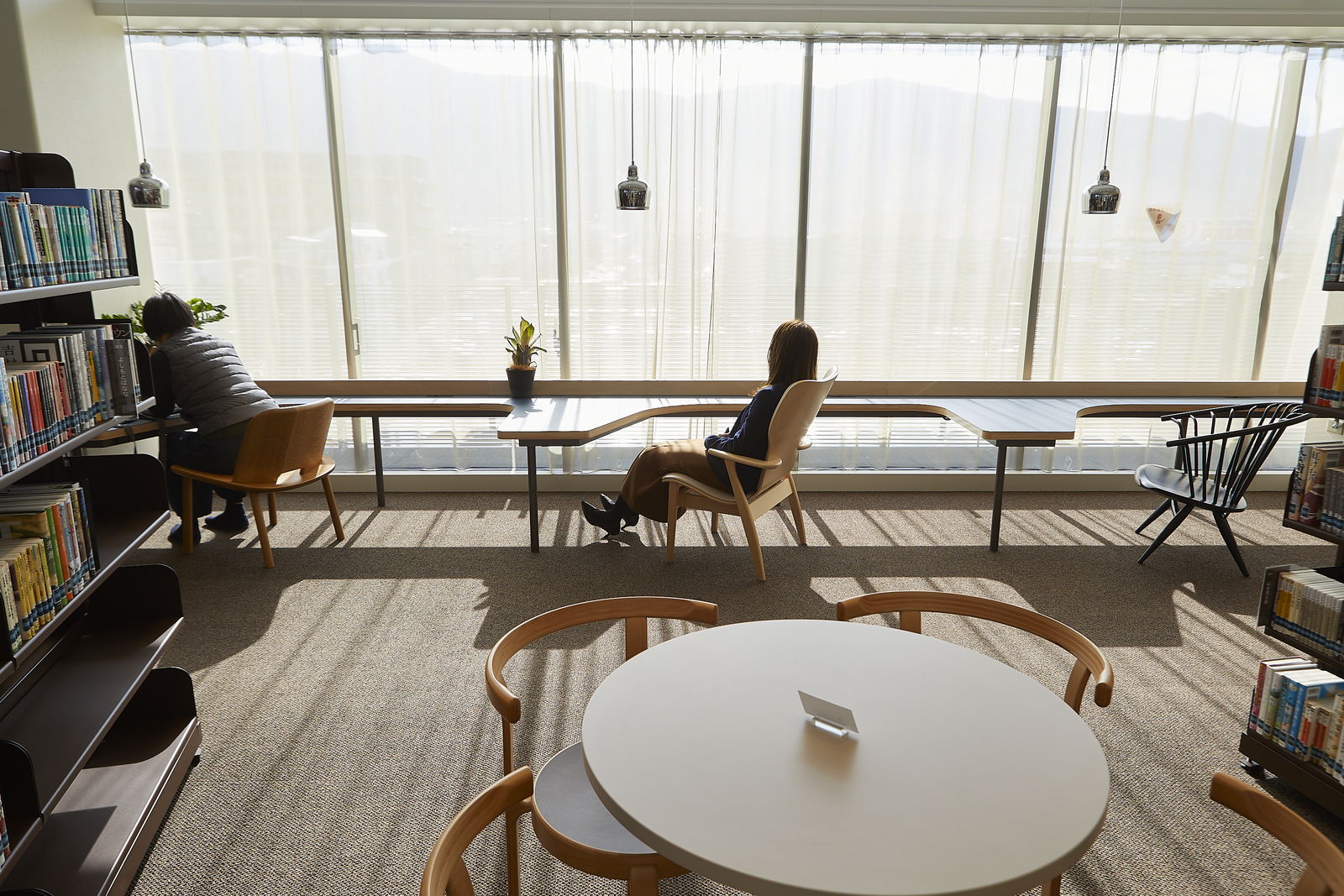 The roomy, comfortable chairs are located by the big windows, ensuring abundant natural light. Soft natural background music, which includes singing birds and flowing water, makes this a space that also calms and refreshes.
The reading lounge on the fourth floor really is a place where you can relax with a good book, isn't it?
Uo: One of the unique attractions of the reading lounge is the natural background music. Our aim was to create a space that when one sits there it is like sitting in nature, with birds singing above and the soothing murmur of flowing water at your feet. At night, instead of singing birds you will hear hooting owls.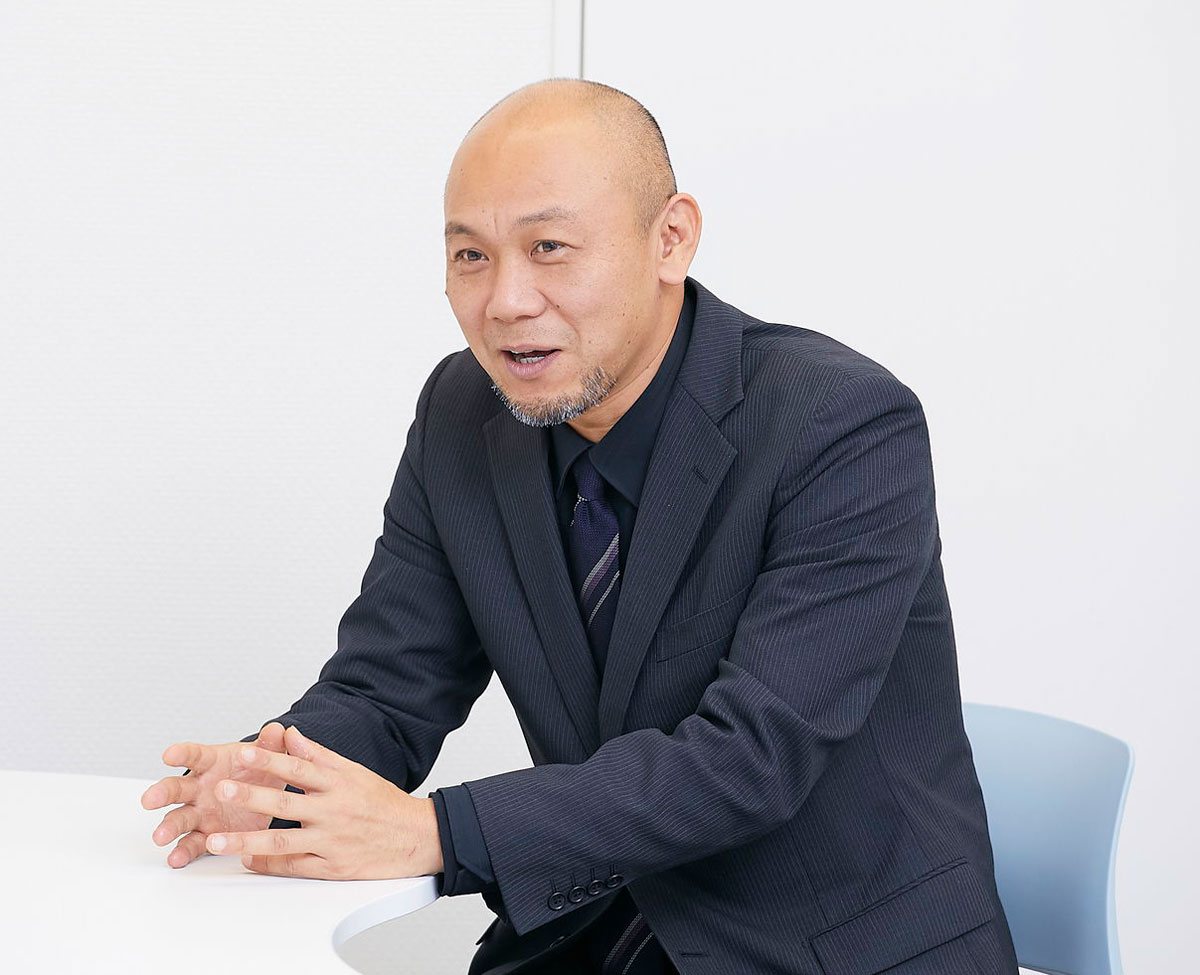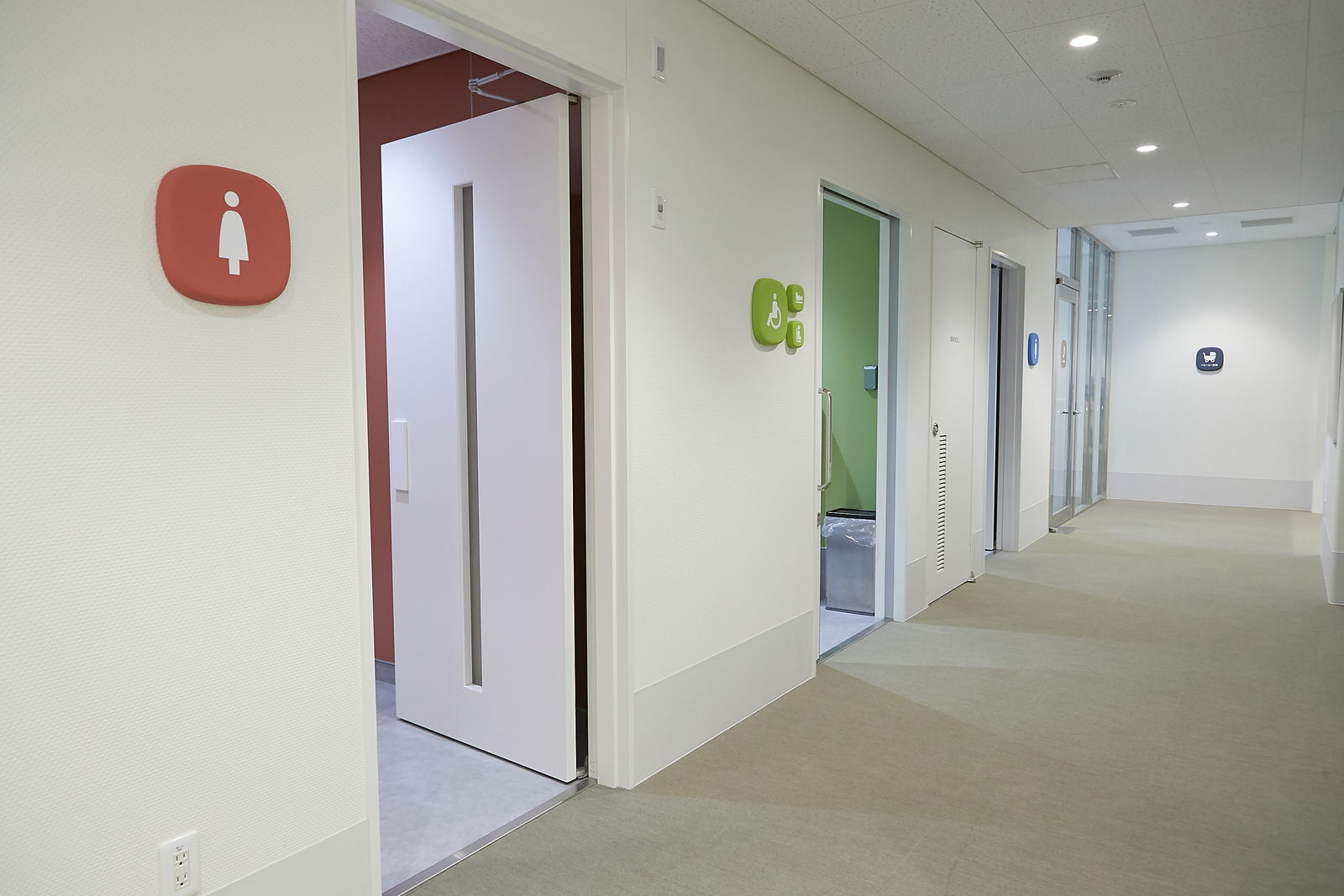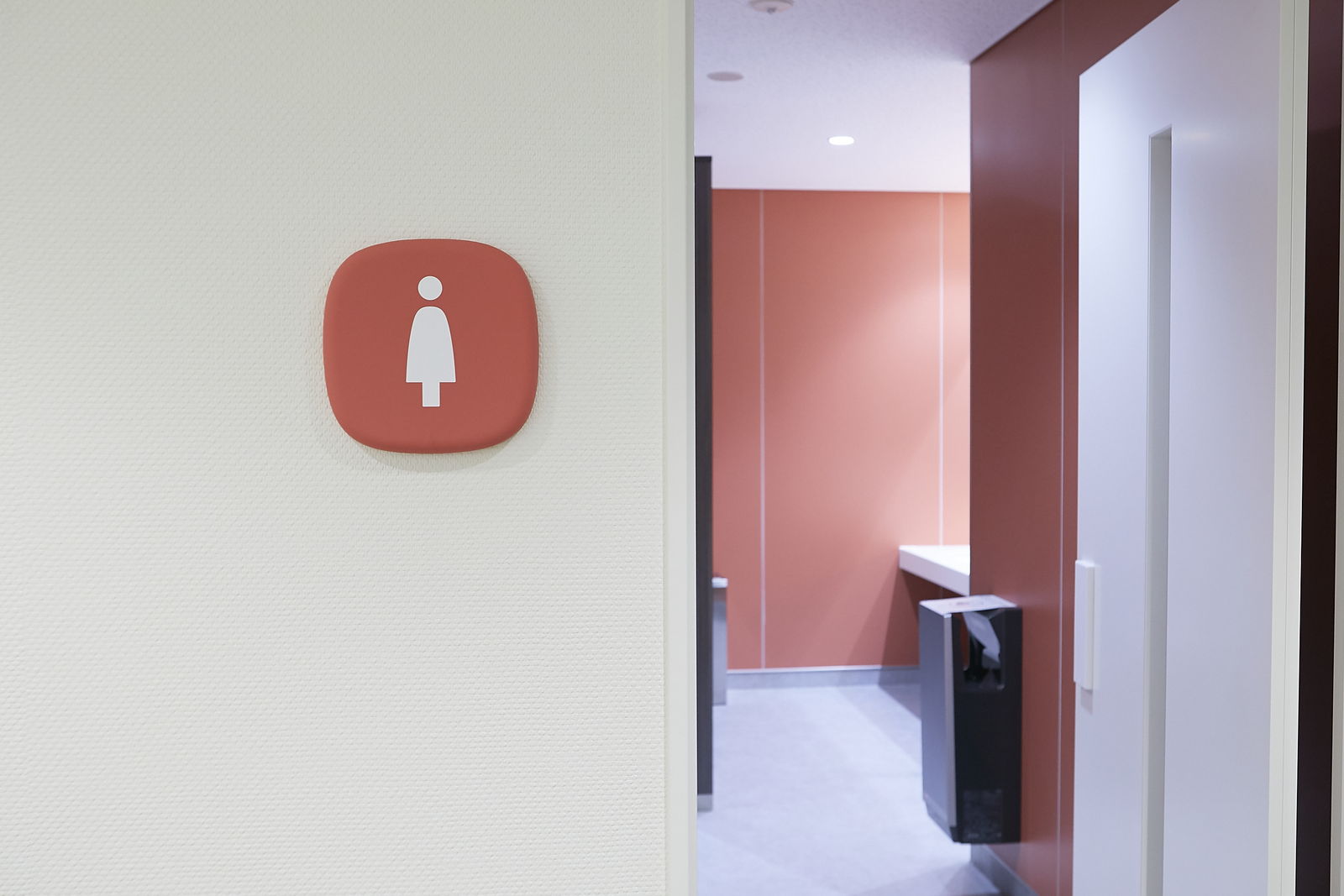 In planning Kainan Nobinos, what was your personal priority?
Uo: I began by spending two months conducting research. I talking to hundreds of local residents about what kind of public library/community complex they wanted to see built and what sort of facility would they be encouraged to visit. One female college student said to me that "public facilities are always so tacky" and that her image of a public library is of a place that always has all sorts of random tatty posters and notices plastered all over the walls. For her, the idea of even visiting such a place was uncool. An elementary school–age boy I spoke to said in a bored tone that when children go to a library they are invariably warned to be quiet by adults. A girl of about the same age said that she wanted to see a smart café in the new Kainan library. She couldn't even drink coffee. I think she was enamored by the idea of a stylish café of the sort that really didn't exist in Kainan. Dialogue with local residents led me to the idea of a comfortable, tranquil space where people could enjoy books at their leisure.
When you enter the library, you can hear the sounds of the adjacent café, the clatter of dishes intermingling with the laughter of children and cries of babies, helping to create a library atmosphere that is truly unique to this facility.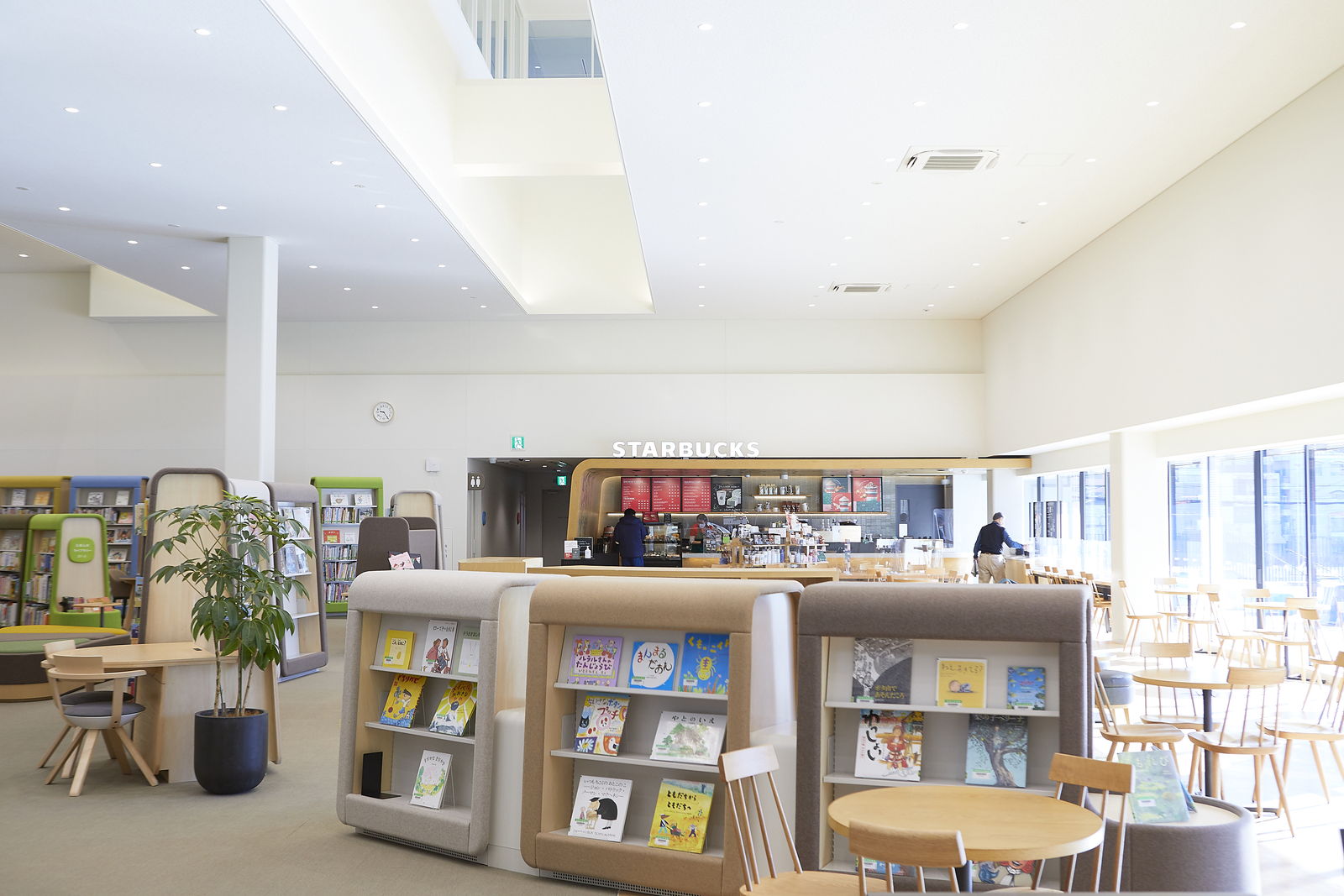 Where should I sit today? Finding your favorite spot.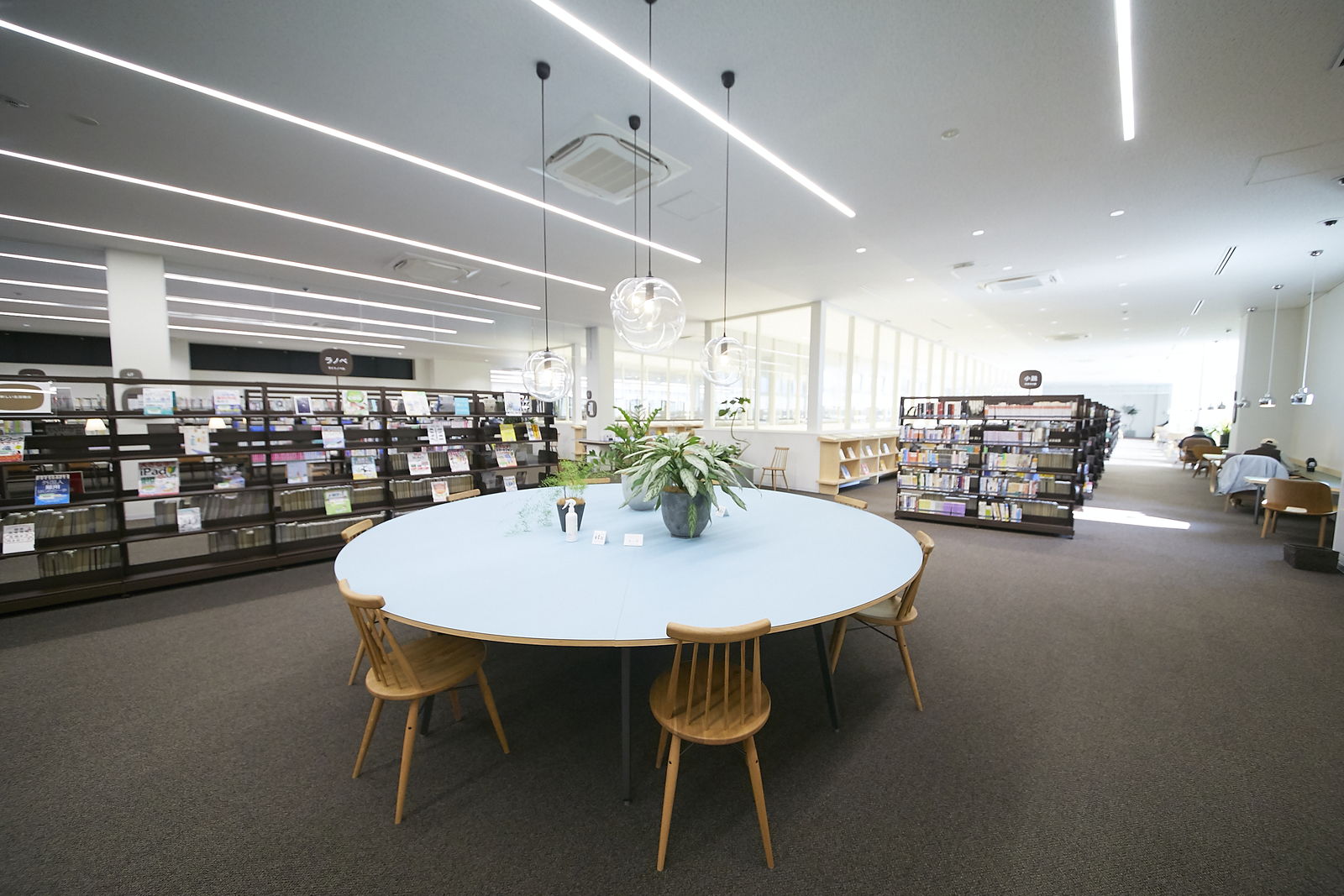 Kainan Nobinos feels to me like a space that both children and adults can enjoy.
Uo: The main library on the fourth floor, which has quite a different atmosphere than the bright and colorful second and third floors, features chic tones that create a restful atmosphere that allows you to concentrate on your book. There are actually a number of seating options—including a round table with retro-style overhead lighting, long study tables lined with various chairs next to the atrium, and a reading lounge consisting of carrel-like spaces swathed in natural background music—so visitors can choose whatever suits their mood. We paid particular attention to the comfort of the chairs. In addition to the library, there are rooms were visitors can try bouldering and table tennis, as well as a soundproof music room that local bands can use to practice.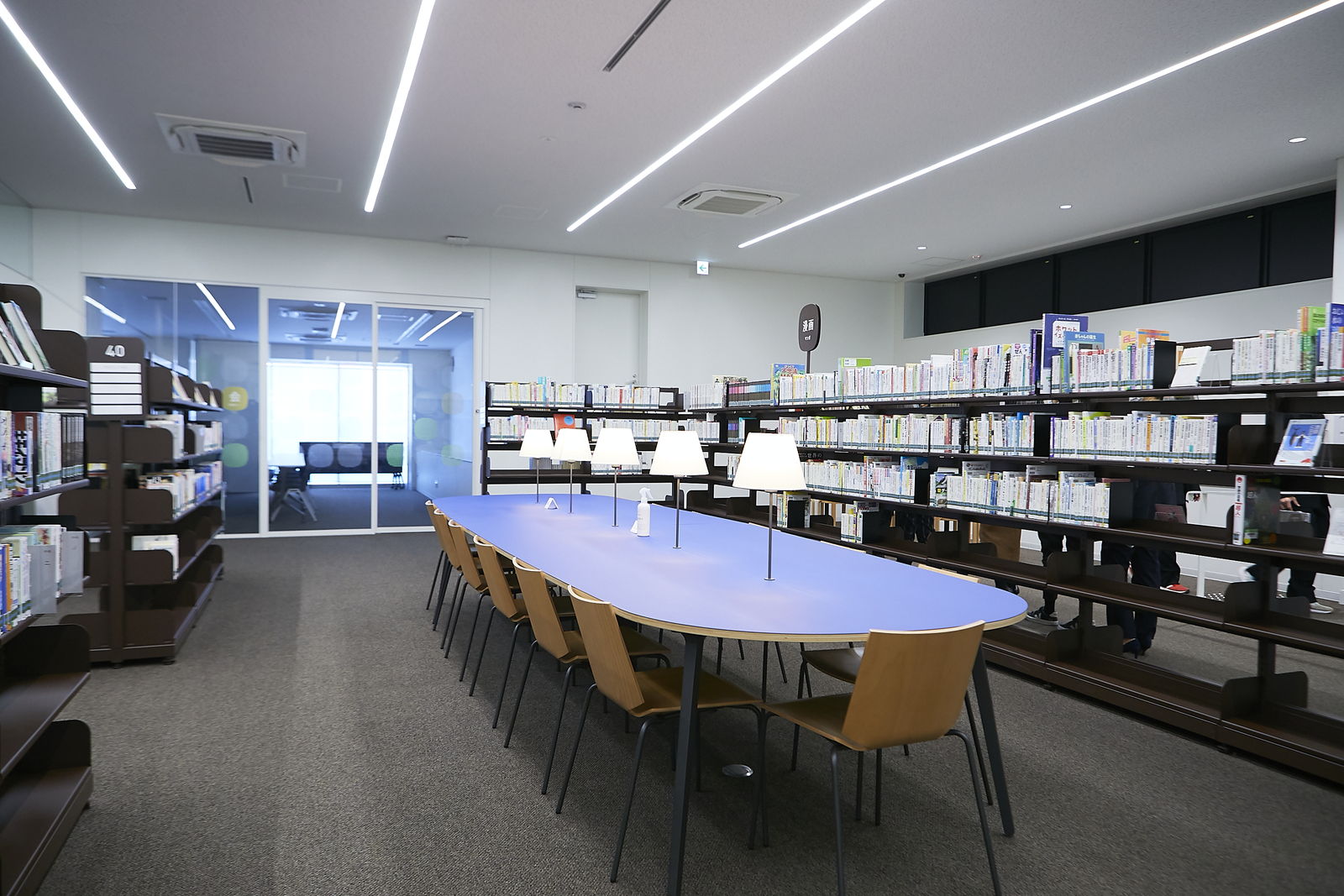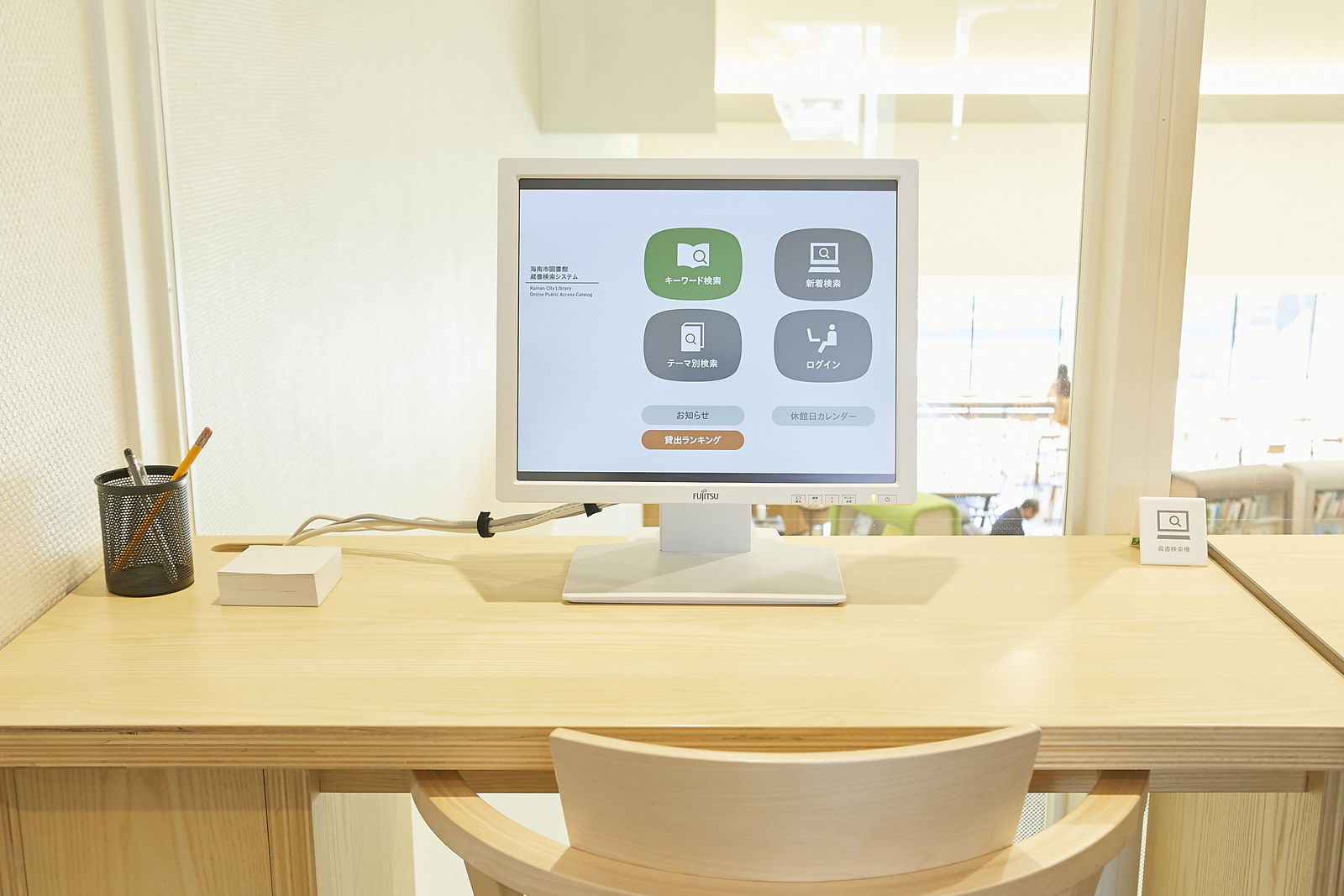 The search site features unique Nobinos icons rather than the standard icons, underscoring Uo's attention to detail. Says Takatoshi Uo: "I've heard that there are high school students from Arita commuting to school in Wakayama who have gone to the trouble of disembarking at JR Kainan Station just to visit Kainan Nobinos."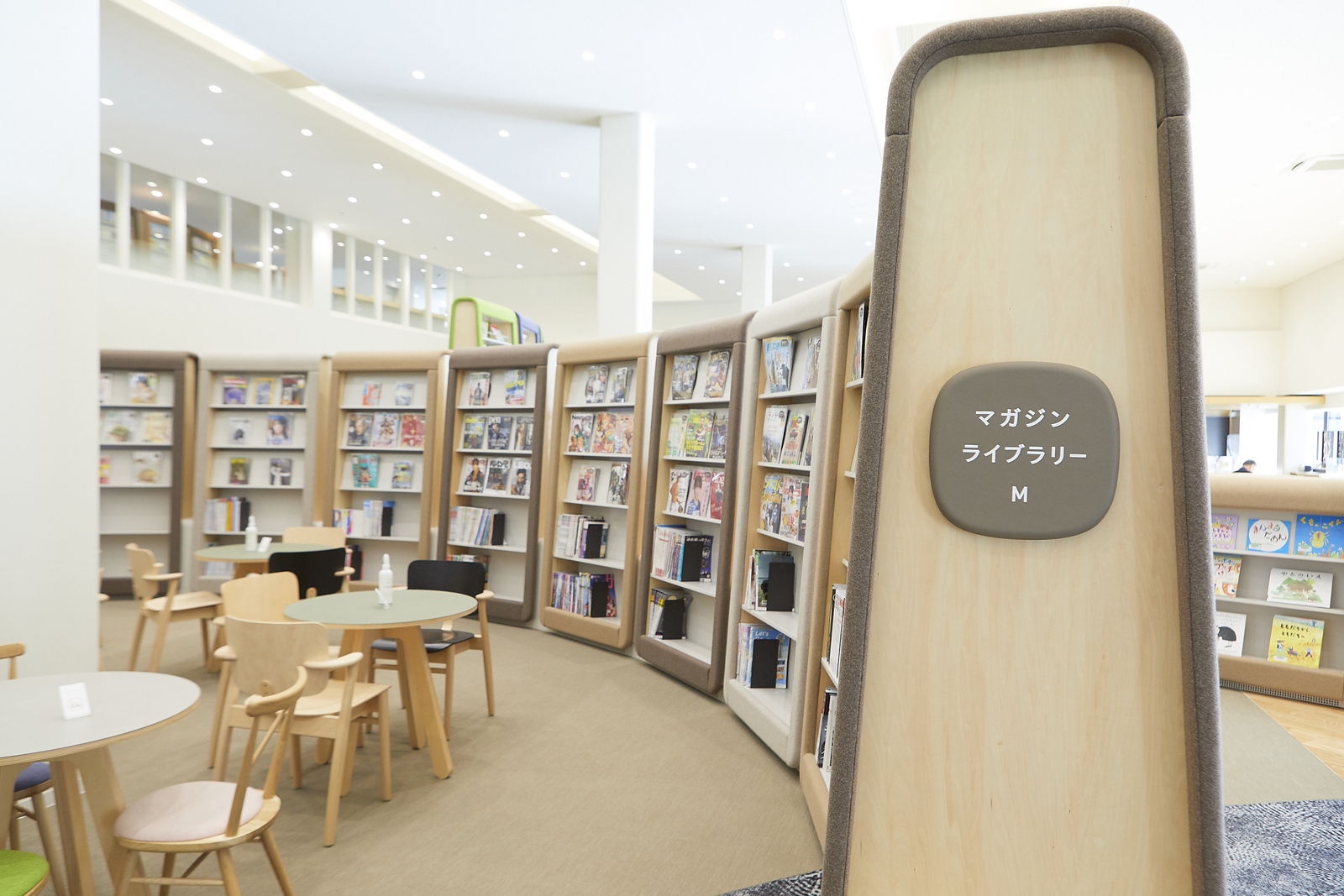 I was overwhelmed by the sheer variety of magazines on the shelves in the magazine library.
Uo: We stock the latest issues of more than 100 magazines published in Japan. These are specialized publications on everything from motorcycles to music to computers—magazines targeting fans who lean toward the maniac end of the scale! The magazine library has been a big hit. I've had men, in particular, tell me they'd visit after discovering that a magazine they loved as a youth was still in publication and could be read here. I really hope that people continue coming to read the magazines.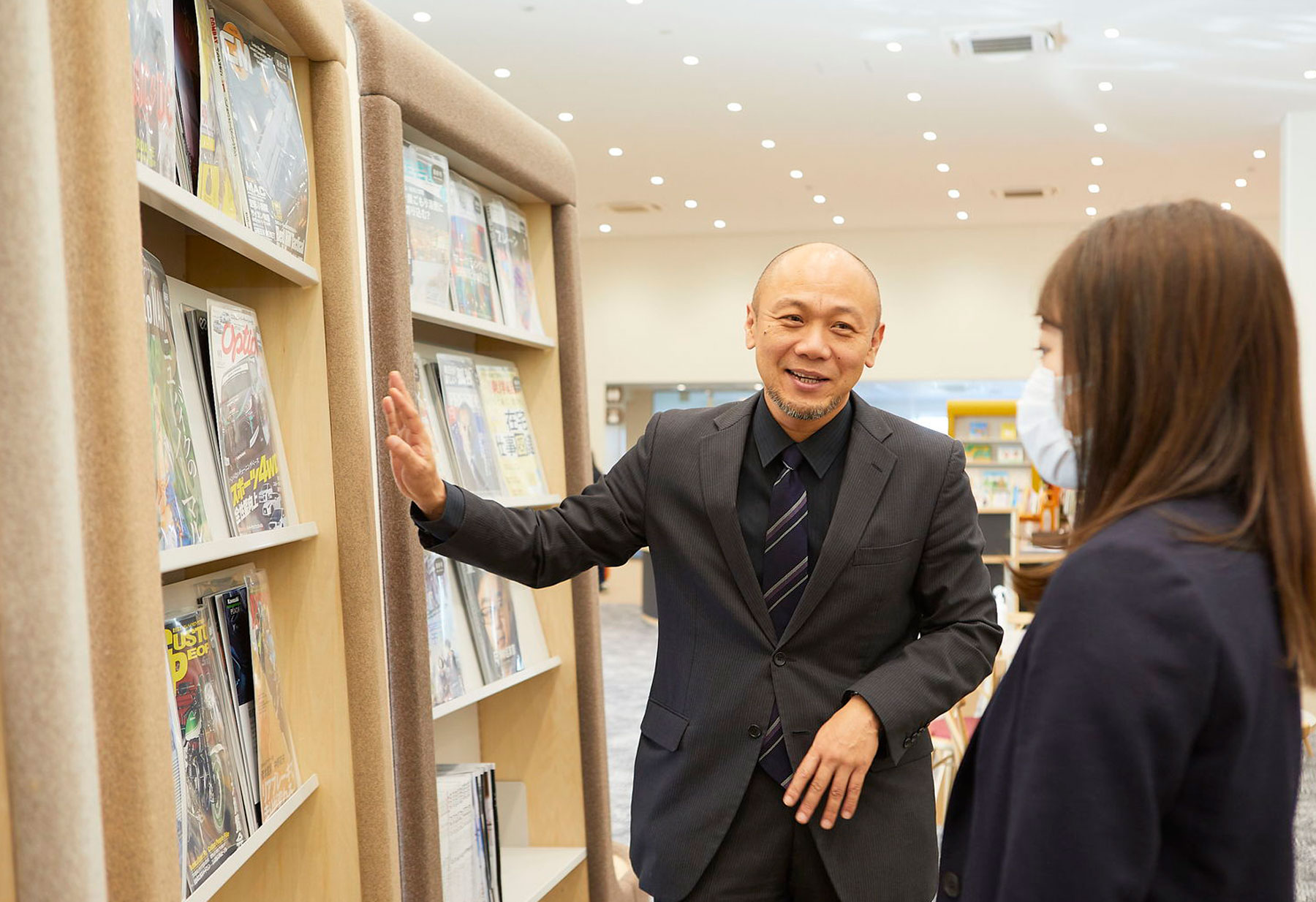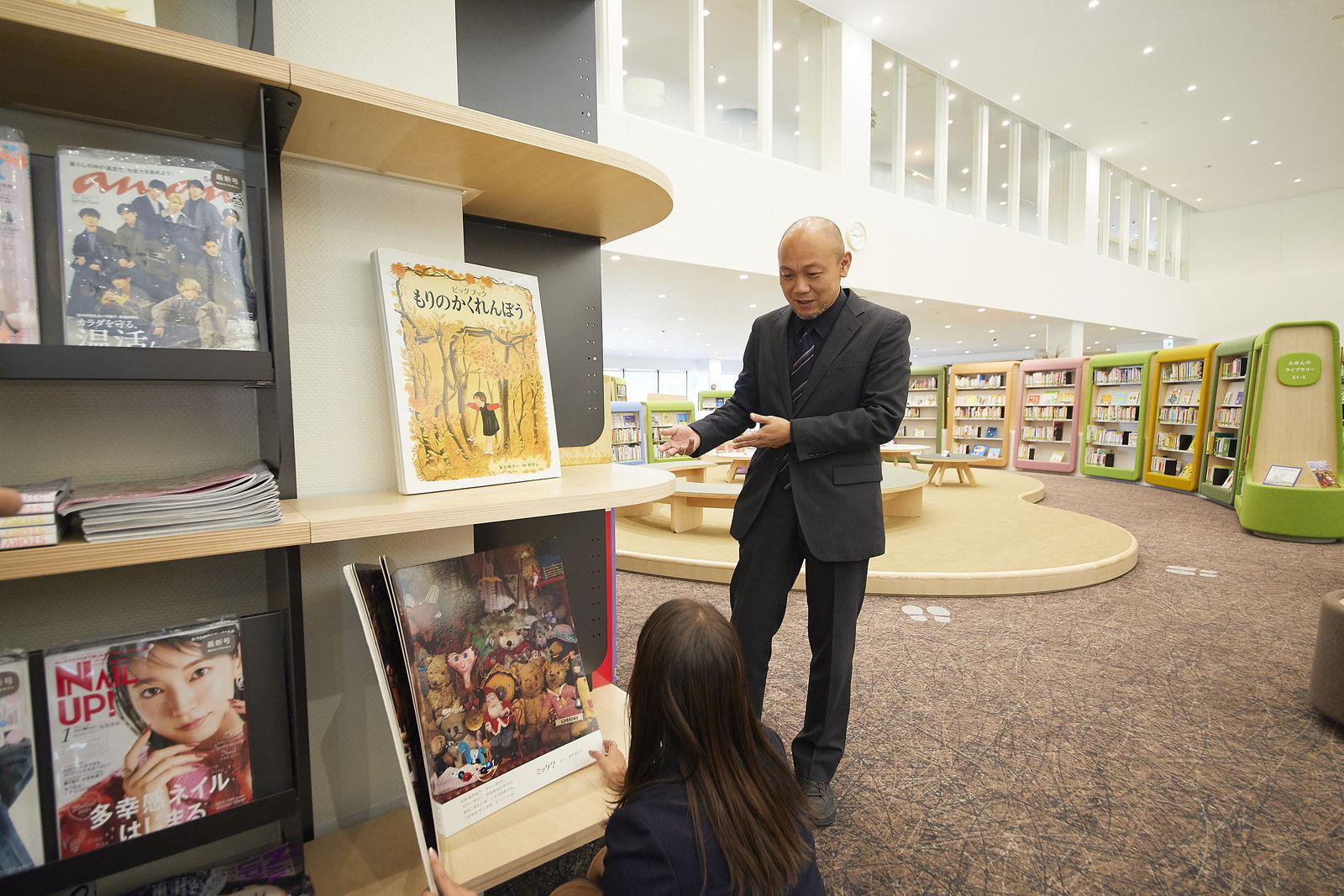 The beautiful coffee-table book–size magazines off to one side of the magazine library are popular with both adults and children.