DIC Corporate Venture Capital and The Path Toward Sustainability—Building a Critical CVC Ecosystem to Address Social Imperatives (Part 1)
2023.06.30
Creating Shared Value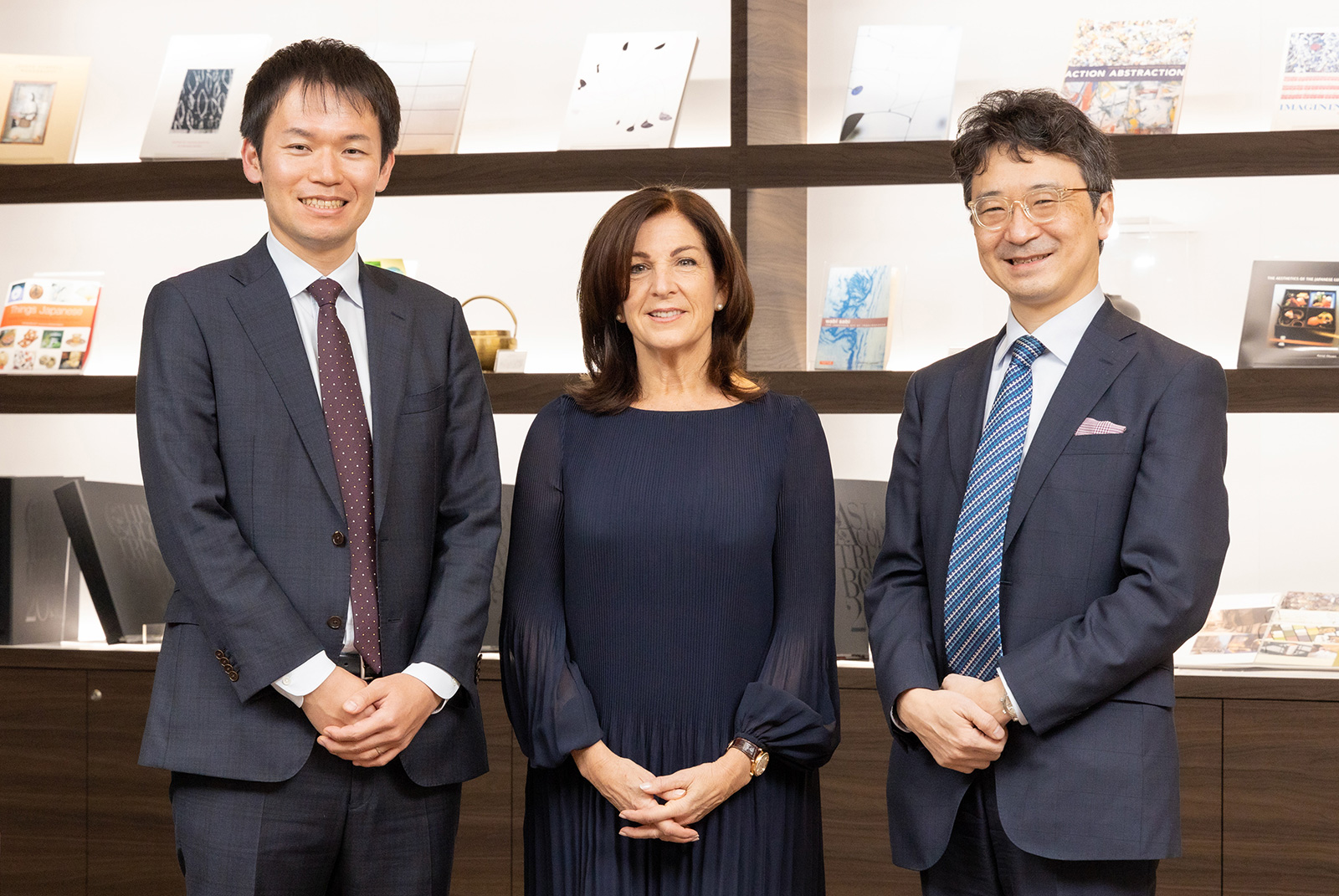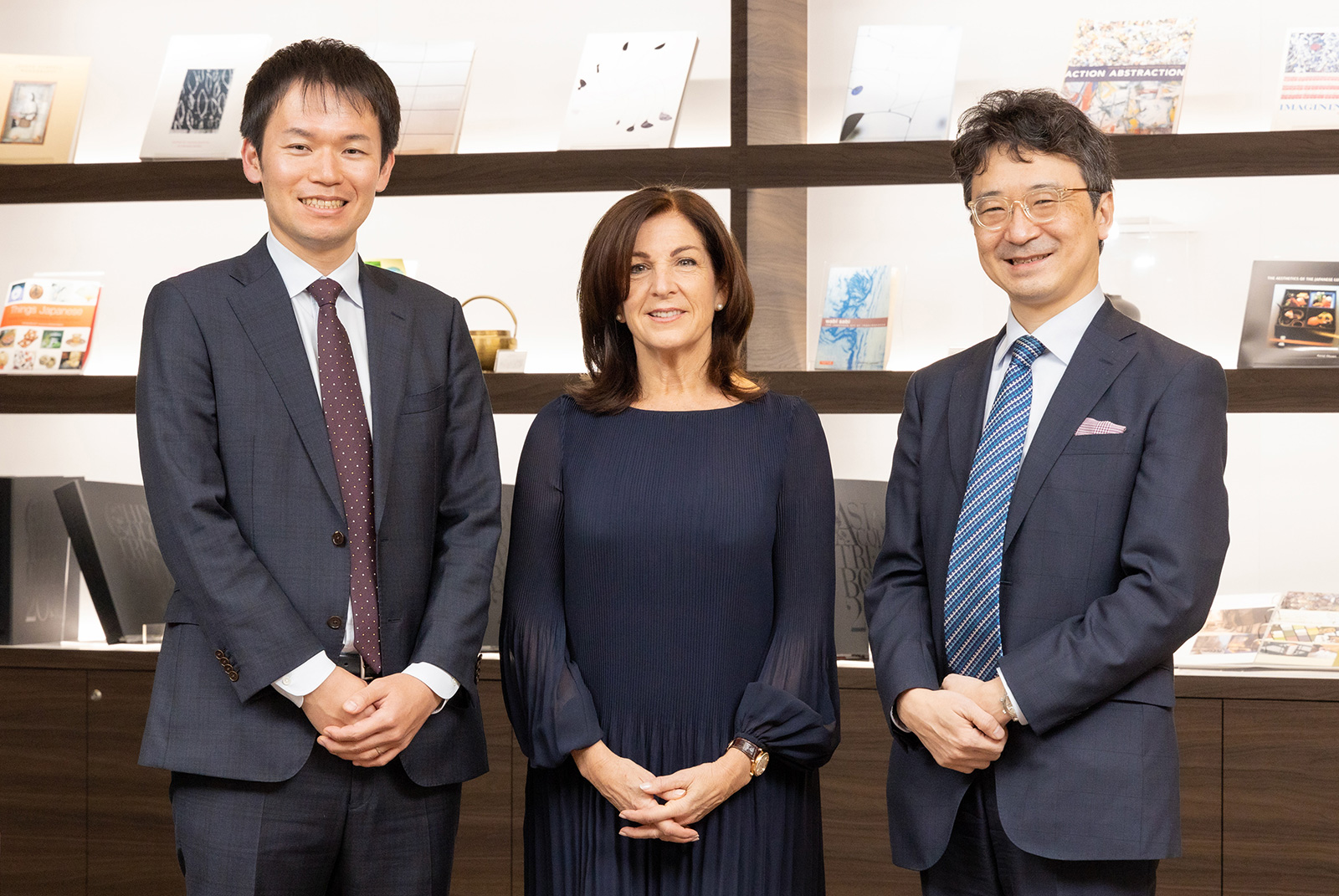 Left to Right: Takashi Shibano, DIC CVC Unit Member, Gina Domanig, Emerald Technology Ventures CEO, and Naotaka Gotoh, DIC Healthcare Business Unit Project Manager (former CVC team leader)
The DIC Corporate Venture Capital (CVC)*1 Unit seeks to identify and partner with startups around the world that possess unique technological capabilities, business models, and strategic potential to contribute to DIC's vision: We improve the human condition by safely delivering color and comfort for sustainable prosperity—Color & Comfort.

The DIC CVC Unit is working with Emerald Technology Ventures (Emerald) to find startups that can help DIC build a critical CVC ecosystem*2 to address social imperatives through collaboration and investment. On the occasion of her visit to Japan, Emerald CEO Gina Domanig met with DIC Corporate Communications Department Global Corporate Communications Specialist Craig Dandridge and key DIC CVC Unit members Takashi Shibano and Naotaka Gotoh.

*1 A vehicle for companies to invest in and collaborate with startups, create new businesses, and collect cutting-edge information essential for open innovation.
*2 An interconnected group of companies, startups, and funds working together to realize mutual benefits.

Key DIC CVC Unit Facts
Business Establishment: 2016 (as part of the DIC New Business Development Headquarters)
Office Locations: 2 (United States and Japan)
Active Regions: North America, Europe, Asia, and Israel
Investments to Date: 5 startups* and 2 advanced materials–focused funds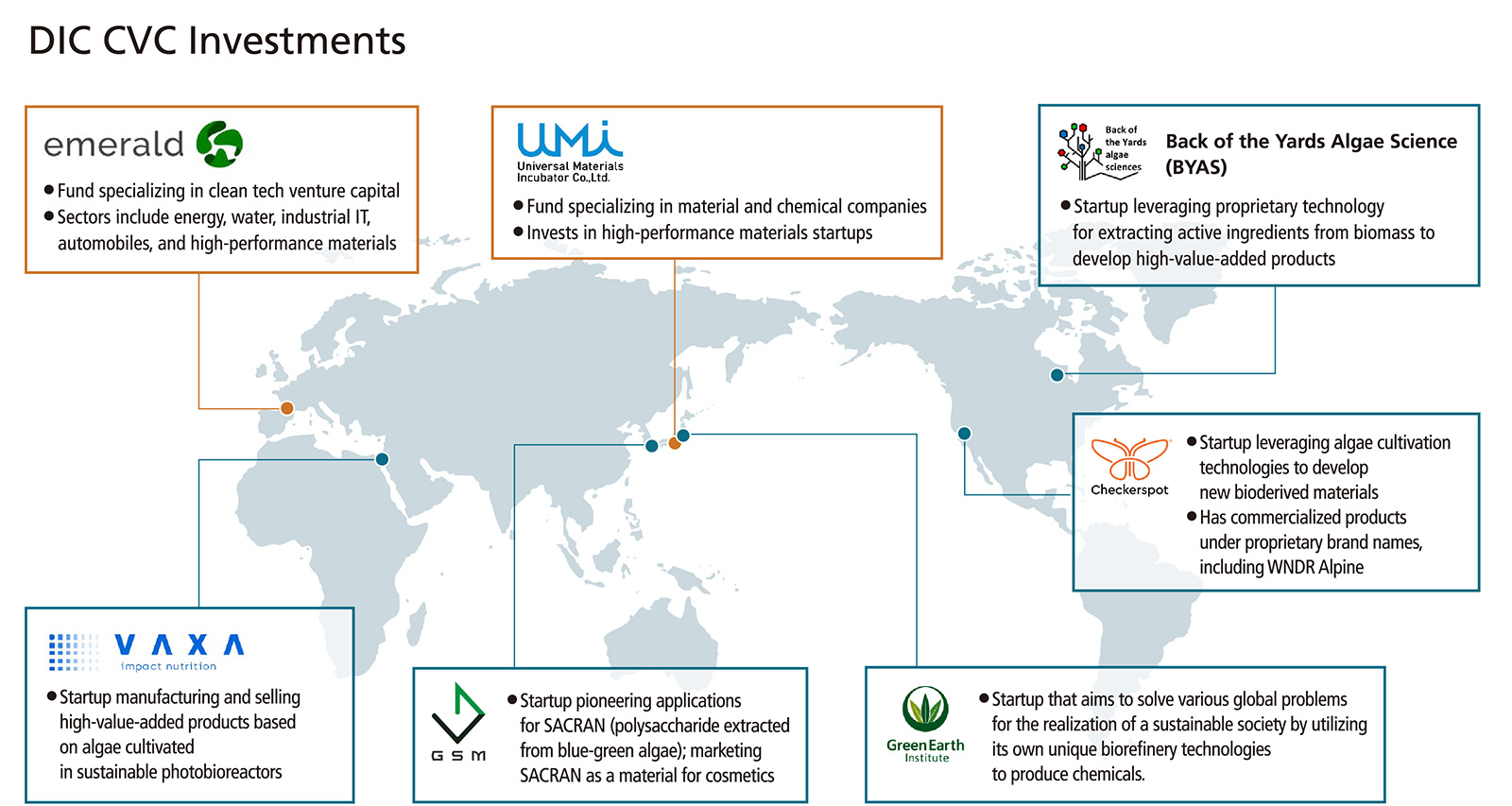 Craig: What are your thoughts on the current global business environment?
Gotoh: The business environment is changing rapidly, owing to a variety of factors, including the global focus on carbon neutrality, and competition is fierce. The fundamental structure is changing. A conventional profit-driven business model, with a single company going it alone, is increasingly unsustainable. For a company like DIC, which aims to create new businesses that help address social imperatives, there are many opportunities, but of course the price competitiveness of our products is always a consideration so it is vital that we choose carefully and then innovate and transform our business portfolio. DIC is a manufacturer of materials, but going forward we must create new value for consumers and customers—in other words, we have to change the way we do business. Something else to keep in mind is that we can't survive on manufacturing alone. For this reason, we must build collaborative relationships with multiple partners to offer high-value-added services that move closer to consumers and customers.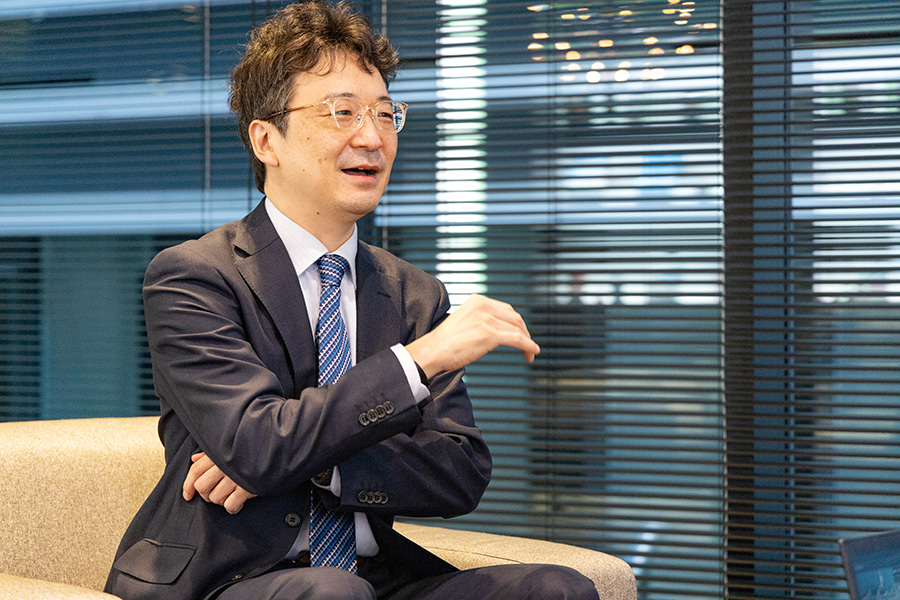 Craig: What is DIC's policy regarding CVC and what are the key areas of focus?
Gotoh: When looking for startups or advanced materials–focused funds to invest in, we emphasize not only potential financial returns but also on potential as a partner with which we can work to create new businesses by facilitating new business development and the acquisition of cutting-edge technologies. Since its establishment in 2016, the DIC CVC unit has invested in five startups and two advanced materials–focused funds. We have concentrated on three sectors, which we have summarized as Sustainable Packaging, Sustainable Energy, and Healthcare. When we enter into negotiations with a startup, a sense of urgency is important in gaining trust, so it is always a bit of a race against time to get a decision on the investment from management.

Craig: What is the global outlook for the DIC CVC Unit?

Shibano: Some chemical companies are setting up entirely new businesses away from their traditional business areas. This is not something we can do, as we need to achieve the goals of DIC Vision 2030. Our CVC investments are increasing, and our focus for the past five or six years has been on biotechnology. One reason for this is game-changing rapid advances in synthetic biology, including in areas such as gene editing, that make it possible to inexpensively produce substances that are impossible with conventional bioprocesses. My particular focus is on potential partners that produce materials for skincare products, as well as for food and nutritional products, using synthetic biology and algae cultivation technologies. Other key areas for us include sustainable energy, notably energy storage and energy-saving solutions, and recycling, particularly biodegradable and recyclable materials.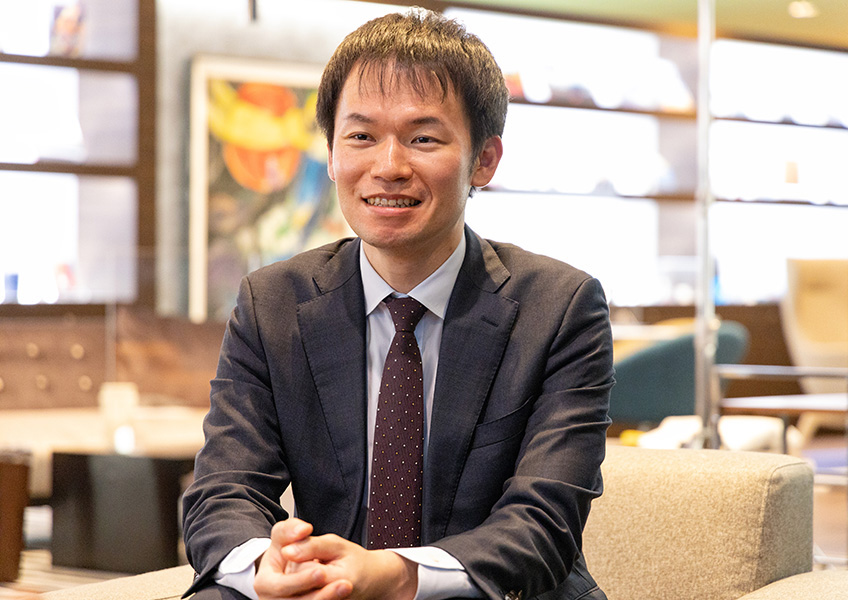 Craig: I think most people can't imagine how much the world will change over the next 10 years. What do we need to do to make sure that DIC can respond to these changes and continue growing?
Gotoh: DIC's brand slogan is "Color & Comfort." That means we have to think about how we can help improve the quality of life for people around the world—not just in the developed world, i.e., Japan, Europe, and North America, but also in the developing world. In each country, people have different needs. DIC's CVC unit needs to consider the situation on the ground. What is happening? What are the concrete challenges people face? What kinds of investment is needed?
Craig: Why did the DIC CVC Unit make the decision to invest in Emerald?
Gotoh: We were searching for global venture capital partners, especially in the materials and clean technology sectors, and we found Emerald. In addition to investing in startups, as well as providing insights on startups to other potential investors, Emerald has created an ecosystem by working with other companies, governments, universities and research organizations with the aim of helping increase the success rate of startups. Another consideration at the time was that we wanted to dispatch employees to a venture capital firm as interns to learn about how to invest, how to create relationships with startups and how to launch new businesses. Most venture capital firms don't offer internship programs at that time, but Emerald does. I was also really impressed with their investment performance, as well as their philosophy and the temperament of Emerald employees. My boss and DIC's executives at the time made the decision to invest.
Craig: How many DIC employees have done internships at Emerald?
Gotoh: Unfortunately, only Mr. Shibano and myself so far. We want to send people every year, but because of COVID-19 we have been unable to dispatch anyone for the past three years.
Craig: Can you give us some concrete examples of what you've learned working with Emerald?
Shibano: Working with Emerald, I learned how to differentiate among startups. Emerald screens more than 1,500 startups every year. The strengths, issues and features of each these companies are then debated internally. Participating in this process taught me how to distinguish one startup from another. Emerald has the wherewithal to envisage future businesses by bringing together needs and new technologies, selecting and training people, and growing startups, all of which will help contribute to the realization of sustainability. In addition to being highly professional, Emerald's employees are friendly, generous, resilient and forward-looking. They are also extremely well-educated, with PhDs and MBAs in various fields from leading academic institutions. They come from all over the world—Europe, of course, but also North America, Asia, Africa and elsewhere.
Gotoh: In Japan, open innovation usually entails working with local universities and research organizations. In working with Emerald, we learned the potential of collaborating with other companies, even competitors, to grow startups and build a CVC ecosystem. Even if it means working with industry rivals, bringing together experts may enable us to more quickly clarify what we must to do to achieve our objective of securing a brighter future for the planet and humanity. We learned that the more collaboration patterns we can find, the more opportunities there are out there. Personally, I learned the philosophy of also enjoying the challenges and the problems.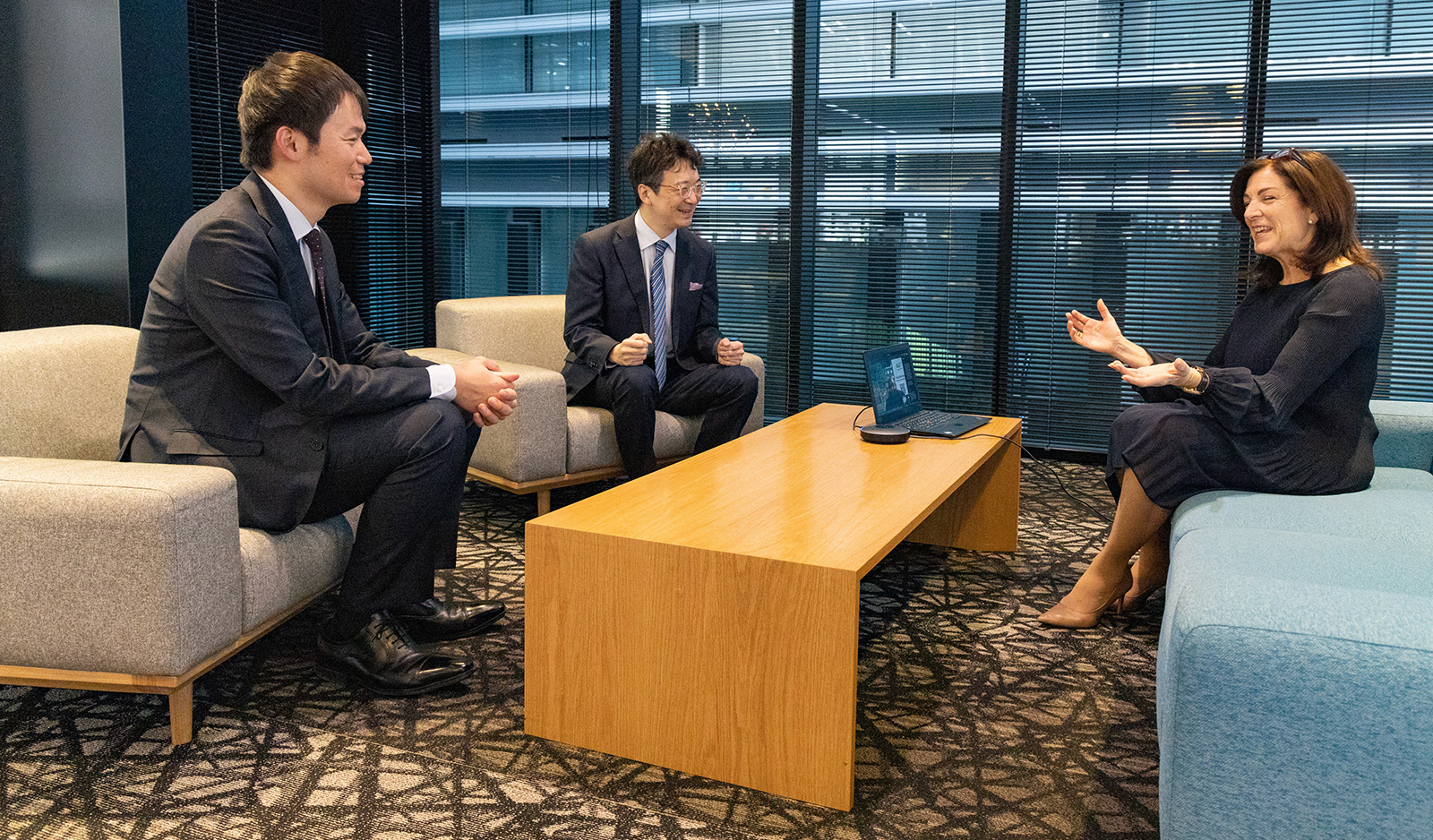 Craig: Do you have any concrete targets for the next few years?
Gotoh: Those of us in DIC's CVC unit experience the evolution of social trends through their jobs. The information we get from leading companies and from startups means that we are able to see the future more clearly than other colleagues. It is exciting. In Japan, companies tend to present their strengths when talking with other companies and to not disclose issues. Outside of Japan, however, it is common to discuss current problems and challenges in detail. Also, the Japanese culture discourages talking about money. In business, we need to be able to speak more openly about money. The members of the CVC unit must always think and act globally. This is a challenge, but I think it will bring about positive changes for DIC and help us contribute to DIC's performance going forward. We look forward to working with the various partners in our CVC ecosystem to develop new themes with an eye toward the world a decade in the future.

Pickup
Corporate Profile

Emerald Technology Ventures
With offices in Zurich, Switzerland; Toronto, Canada; and Singapore, Emerald is a global venture capital firm that seeks to invest in startups from which it can expect to exit within five years, focusing on the areas of energy, water, advanced materials, the Internet of Things (IoT) and software. In addition to DIC and leading European chemicals companies such as Evonik Industries AG and Henkel AG & Co. KGaA, as well as top global names in multiple other fields, including Michelin, Caterpillar Inc. and Saudi Arabia's Basic Industries Corporation (SABIC), many Japanese companies have invested in Emerald in recent years.