Having positioned 2016 as the inaugural year of its branding program, the DIC Group is implementing a broad range of systematic, forward-looking measures directed at both internal and external stakeholders. As a first step, and pondered the question of what value we provide and what role we are expected to play. This process led us to establish a brand slogan and to articulate three corporate values.
DIC Corporate PR Film
Based on the brand slogan "Color & Comfort" and three corporate values, the DIC Group published "Corporate PR Film" that makes it easy to understand what company DIC is and what value it brings to stakeholders.

Brand Slogan
Color & Comfort
Based on the Group's "Color & Comfort by Chemistry" management vision, the brand slogan was
chosen because it clearly and concisely conveys the value that the DIC Group provides and because its
suitability for global use will encourage greater brand awareness worldwide.
"Color & Comfort" expresses the DIC Group's desire to help create a society that adds rich color and
comfort to people's lives. Looking ahead, the Group will work to communicate the message of its
brand slogan in a consistent manner to both internal and external stakeholders.
Three corporate values
The DIC Group has summarized the value that it brings to stakeholders
in the form of these three corporate values.
Making it Colorful
DIC helps make life colorful
Established in 1908 as a manufacturer of printing inks, DIC has built on its core organic pigments and synthetic resins technologies to develop an extensive range of materials and products and transform itself into a global powerhouse.
Today, DIC provides not only printing inks and colorants but also a variety of other products and services that deliver "color" and "comfort," enriching and adding vibrancy to people's lives. The global DIC Group employs a broad spectrum of highly skilled individuals who are committed to working together while at the same time respecting diversity to create an ever-more-vivid tapestry of value.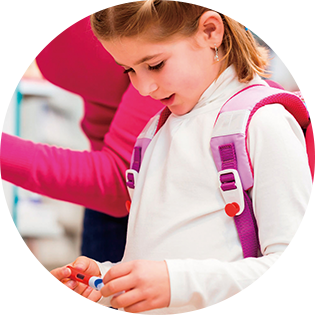 Innovation through Compounding
DIC brings innovation to
society through its core compounding technologies
Building on fundamental pigment and resin dispersion and compounding technologies realized through the production of printing inks, DIC has succeeded in combining materials with different properties and performance characteristics to develop groundbreaking products and create new value. DIC's mainstay product groups, which include printing inks, polyphenylene sulfide (PPS) compounds and liquid crystal (LC) materials, are the result of innovations made possible by its compounding technologies.
Going forward, the DIC Group will accelerate innovation on a global scale by capitalizing on its ability to compound dissimilar materials and create new value to transform its prowess in wide-ranging technological domains into significant competitive advantages.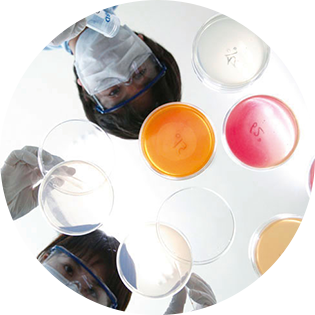 Specialty Solutions
DIC draws on its expertise and
comprehensive strengths to offer solutions
DIC strives to respond swiftly and flexibly to the needs of its customers and markets and, as a specialist in providing solutions that help resolve challenges, to provide value that exceeds expectations.
DIC defines itself as a team of specialists with proficiency in such diverse fields as Packaging & Graphic, Color & Display and Functional Products. The DIC Group will continue to leverage its competitive advantages, notably its specialized technologies and know-how, to offer specialty solutions that ensure it remains the partner of choice for its customers.