Functional Products
Automotive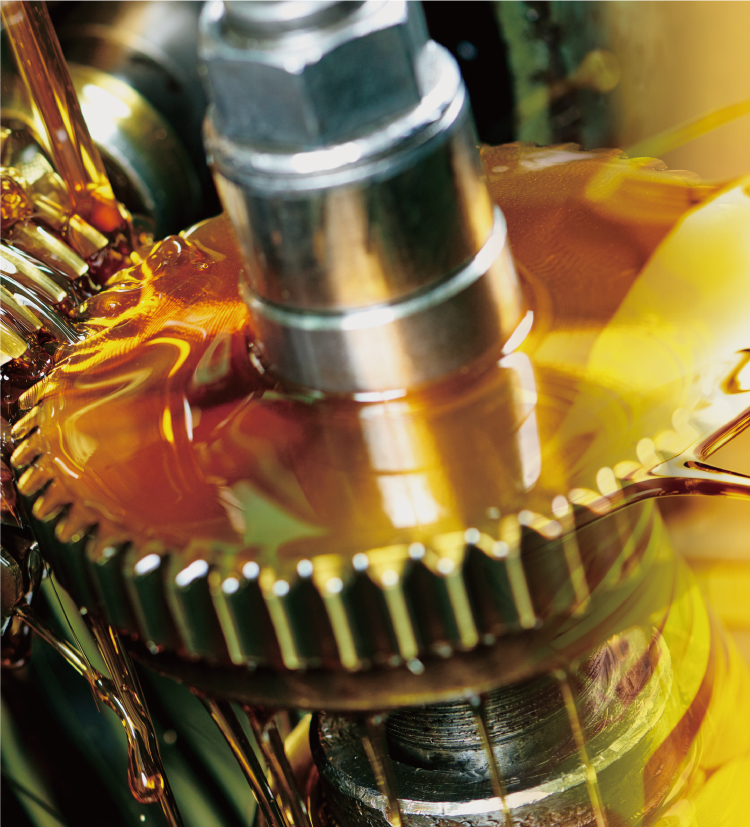 Extreme Pressure Additives (EP Additives) are lubricant compounds that are suitable for applications that involve high pressure settings such as in gear assembly, metal working and metal cutting. DIC's DAILUBE sulfurized series product line provides users with a range of premium grade sulfur based lubricant additives that can be used to create formulations that are specific to their metal working requirement.
DIC manufactures DAILUBE products with a commitment to the environment. This prevents any possible contamination to the world's ecosystem. DIC's production maintains sustainability in its many processes.
DIC currently has 20%-30% market share of EP Additives globally and focuses on continuous and environmentally responsible growth.
DAILUBE sulfurized additives can also be used as stabilizers in petroleum refining.
About
Sulfur Chemicals
• Differences between "Sulfur" and "Chlorine"
DIC is a leading global supplier of sulfur petroleum based extreme pressure additives for lubricant applications. Widely used until recently, chlorine-based extreme pressure agents (chlorinated paraffin) are being replaced with alternate additives because of concerns that they produce dioxins when burned and can be bio accumulative and carcinogenic.
Sulfur based extreme pressure agents that have high extreme pressure capabilities are quickly being adopted as alternate additives to the chlorine-based formulas. Sulfur based extreme pressure agents provide a uniform coating with excellent lubrication properties for metal surfaces. The formation temperature and heat resistance temperature of this coating have a wider range than other extreme pressure agents, such as chlorine based products, making the formulation of alternates an easy task.
Sulfur based extreme pressure agents are safe for the environment since they do not generate combustible gases or hazardous combustion residue during disposal.
DIC's Advantages
DAILUBE EP Additives' light color and low odor properties make them highly regarded in the metal working industry. Many types of hydrosulfide based materials such as grease, fatty acid ester and olefin can accommodate the various demands of EP Additives in the lubricant workplace.

• Light color and low odor properties provide an excellent atmosphere in which to work significantly increasing productivity and quality.
• An array of specialty lubricant formulations can be prepared with DAILUBE products based on their high extreme pressure performance, anti-wear resistance and coefficient of friction reduction capabilities.
• DAILUBE products possess high base oil solubility at a high flash point and can be introduced to lubricants that are used in a wide range of metal working settings that call for a specific viscosity level, sulfur content and active sulfur point.
Major Applications
• Automotive
Used as additives in metal working for automotive manufacturing; including metal working fluids when machining parts as well as grease and gear oil additives. Also widely used in lubricant applications for machine tools.

• Iron and steel
Widely used in forming fields including rolling. Contributes to production safety and environmental conservation because of its low odor and excellent lubrication properties.