Industrial Adhesive Tapes
DAITAC
Functional Products
Electronics
Automotive
Display
House Equipment / Infrastructure
Functional Materials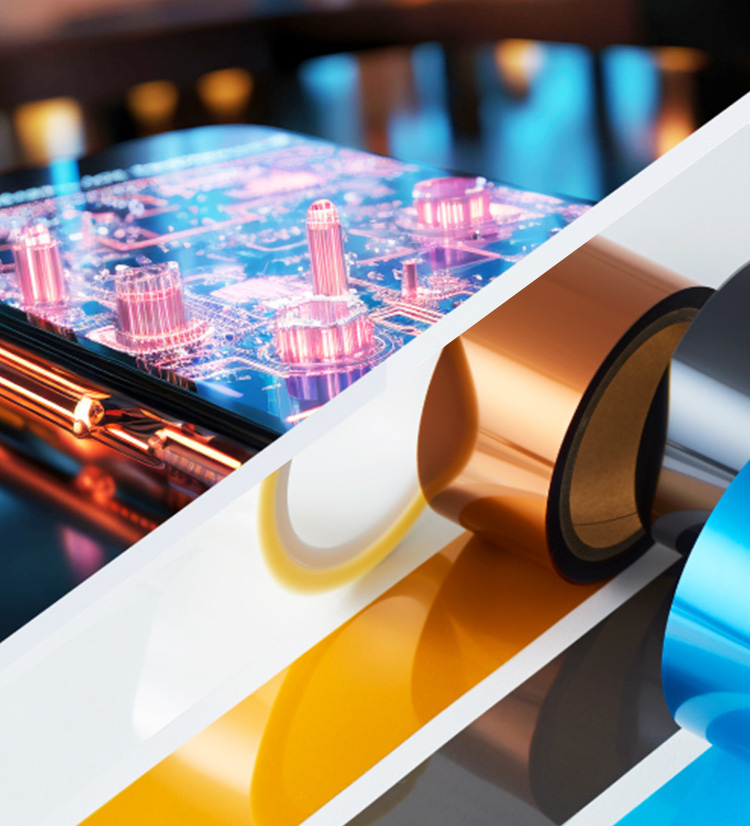 DAITAC industrial adhesive tapes have provided a wide range of products for automotive, OA equipment, home appliances, and electric/electronic components. Today, DIC is expanding its tape business worldwide by operating in Asia, the U.S., and Europe.
Exploiting our group's global network, we deliver our products to the world.
About
Industrial Adhesive Tapes
We introduce the structure of adhesive tapes, the mechanism of "sticking", and the difference between "adhesive" and "PSA (pressure sensitive adhesive)".
DIC's Advantages
We introduce DIC's advantages such as integrated development system from resins, combination of DIC's element technologies and good relationship with wide-ranging industries and customers.
Major Applications
DAITAC is used for a wide range of applications such as office automation, mobile, TV and automobiles.
Product Lineup
Double-coated Tapes

Single-coated Tapes