Special Feature DIC: Shaping a New Era
Spirulina: A California-Grown Food for Tomorrow
A Superfood that Thrives in Intense Sunshine
The state of California, on the U.S. Pacific coast, is recognized around the world as a trendsetter in popular culture. This home of progressive approaches to beauty and health is also the birthplace of numerous "superfoods"—foods with nutritional value and health benefits surpassing those of ordinary foods—that have taken the world by storm. This section looks at the lifestyle of Californians who have incorporated superfoods into their everyday diet, the popularity of superfoods in Japan and the potential of Spirulina, which is attracting attention as the ultimate superfood.
A trendsetter in popular culture
Located in the Pacific coast of the United States, California—nicknamed the " Golden " State—is the most populous U.S. state and the third largest in terms of area. One of the youngest states, California was colonized by Spain and later ruled by Mexico before being annexed by the United States in 1848. In 1850, it became the 31st state in the American union. Shortly before annexation, gold was discovered, sparking the California Gold Rush. This prompted a huge influx of people from other parts of the United States as well as from overseas, as a result of which towns and cities began to take shape.
The nickname Golden State has its origins in the California Gold Rush. However, the State boasts countless other features that are worthy of being called "golden," including generally warm weather, abundant sunshine and clear blue skies, stunning expanses of natural beauty such as Yosemite National Park, the motion picture capital of Hollywood, Disneyland and other theme parks, and the IT capital of Silicon Valley. These images, transmitted through the media, continue to draw people from around the world to California.
While the East Coast cities of New York and Washington, D.C., serve as the financial and political centers of the United States, California is a trendsetter in popular culture. The fact that the term "health-conscious" has come to be used around the world, even in other languages, is also attributed to the impact of California. Influenced by the lifestyles of its celebrity residents, many of who adhere to vegetarian / vegan, raw and living food, organic, and macrobiotic diets, California boasts a broad range of healthy eateries, smoothie and frozen yogurt stands and Japanese restaurants. Where not too long ago people carried coffee cups bearing the logo of a Seattle-based coffee chain, today they are more likely to be walking around town with a high-nutrient mixed smoothie or tumbler of coconut water in hand. Integrating healthy habits into everyday life simply and naturally, like a fashion trend, really is the California way.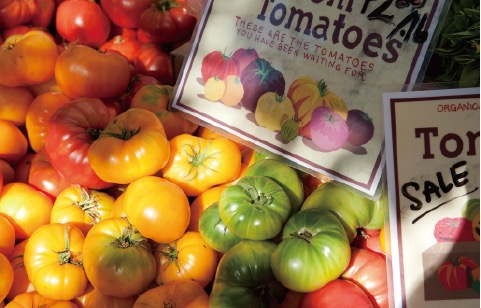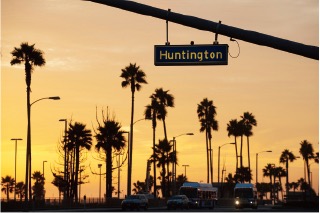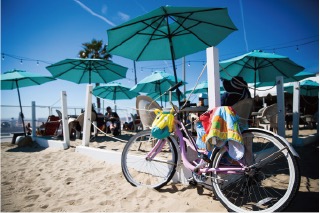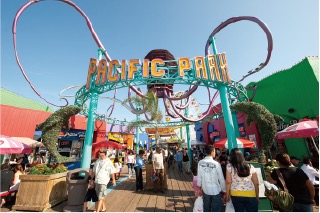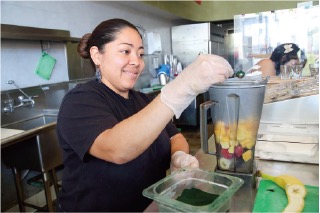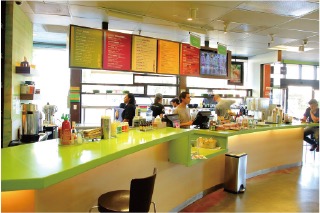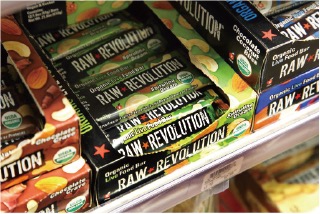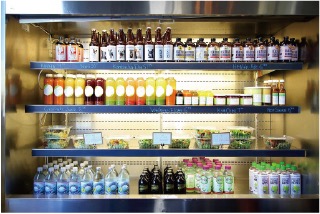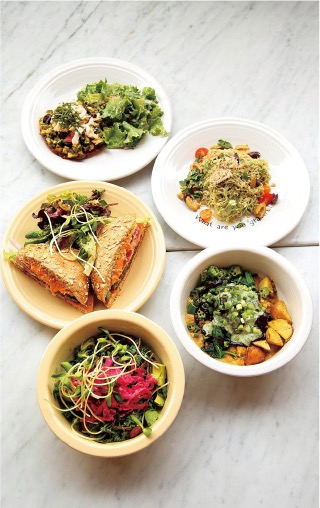 Superfoods:
From the United States to the world
Superfoods are a classic example of a trend that began in California and has since spread to health-conscious individuals the world over. "The term 'superfood' is used for natural foods that have been proven to have exceptional health benefits over centuries of human consumption," says Ayumi Katsuyama, managing director of the Japan Superfoods Association (JSA), when asked to explain the appeal of superfoods. "The nutritional value of vegetables and fruit today is clearly lower than in the past, owing to the use of chemical fertilizers and agrichemicals," she elaborates. "This has fueled demand for wholesome traditional foods consumed since ancient times and vegetables that thrive naturally in harsh environments without human interference. Superfoods respond to such needs. Even in small quantities, superfoods are packed with health-promoting nutrients, helping us to address challenges that come with today's fast-paced lifestyles, including maintaining a healthy weight and reducing stress."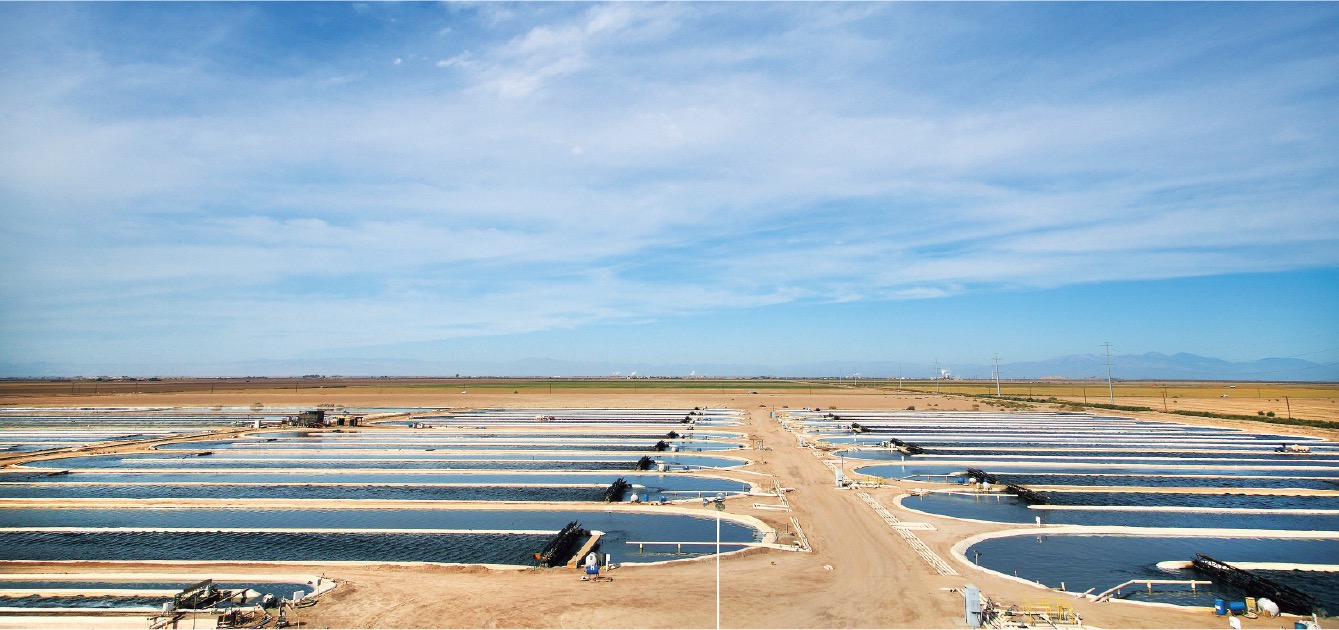 DIC cultivates nutrient-rich Spirulina in raceway ponds
at its farm in Southeastern California, which
operates under a stringent quality control system.
Spirulina is cultivated in the raceway ponds at the farm operated by Earthrise in Southeastern California under a stringent quality control system
that earned the facility certification under rigorous global programs such as Food Safety System Certification (FSSC) 22000, Hazard Analysis
Critical Control Point (HACCP) and Good Manufacturing Practices (GMP).
---
In California, it is common to see Spirulina, maca root, goji berries (wolfberry) and other superfoods for sale in bulk form at shops and organic cafes. For this reason, informed consumers generally purchase whatever best suits their particular objective for adding to juices and smoothies and sprinkling on salads, soups and other dishes. Superfoods are also used extensively in energy bars, desserts and health supplements, making it easy for people to incorporate these beauty- and health-boosting foods into their diets.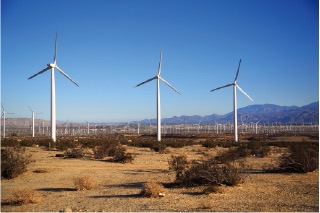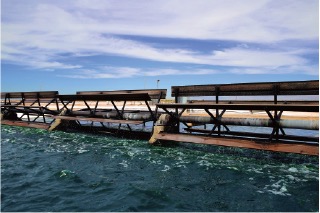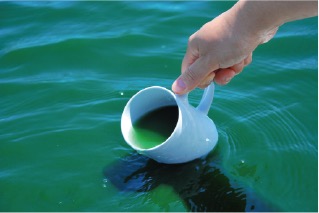 The world's first successful commercial
producer of Spirulina
The DIC Group began conducting research related to the cultivation of Spirulina in 1971. Many people find it odd that a comprehensive manufacturer of fine chemicals also produces a superfood. In actual fact, DIC has conducted biotechnology research with the aim of positioning itself to contribute to society through its businesses in the event of an unforeseen food crisis or a famine in the future. These efforts led the Company to Spirulina, a protein-rich blue–green algae that forms a key part of traditional local diets in parts of Africa and South America, which it recognized as having the potential to become a superfood for tomorrow.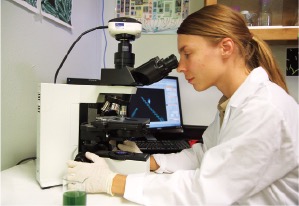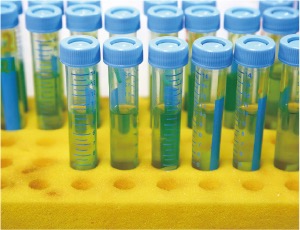 ---
In subsequent years, DIC continued to promote basic research while searching for a location suited to Spirulina cultivation. After beginning in Thailand, the Company concluded that an area of the sun-drenched Sonoran Desert in Southeastern California in the vicinity of both the Colorado River and the Salton Sea, a saline lake, was truly the ideal place to cultivate Spirulina. Establishing a farm eight times the size of Tokyo Dome here enabled the Company to hone its growing technologies and secure a position as one of the world's leading Spirulina producers. Today, DIC Group company Earthrise Nutritionals, LLC., which oversees the cultivation of Spirulina and production of Spirulina-based products, selects high-quality, resilient Spirulina stock from around the world. Capitalizing on the benefits of the farm's natural environment, Earthrise has developed an integrated production configuration that encompasses chemical-free cultivation, washing, dehydration and drying.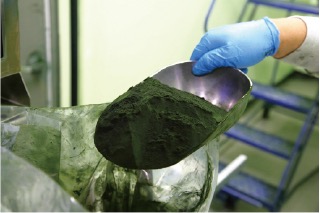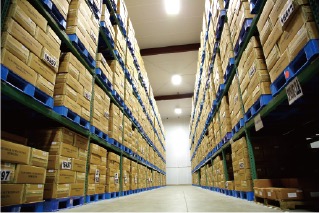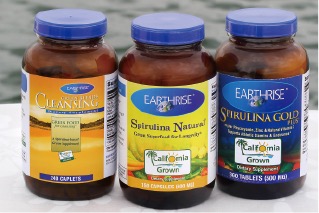 All Spirulina is not the same
Spirulina is a superfood containing more than 50 health- and nutrition-promoting constituents, including amino acids, vitamins and minerals. However, like all agricultural products its safety and nutritional value varies depending on the stocks from which it is grown and the environment in which it is cultivated.
"Spirulina is like a sponge in that it will absorb whatever is in the water with it," says Lee Crockett, global key account and global marketing manager for the DIC Group's Health Care Foods Group, when asked to describe Earthrise's quality control system. "Without rigorous management of water quality in the ponds used for cultivation, bacteria, heavy metals and other toxic substances in the water might be absorbed," he explains. "Our raceway ponds benefit from a clean natural environment, as well as from cultivation technologies and know-how nurtured over more than 40 years. For example, to ensure that sunlight reaches the Spirulina in our raceway ponds, water levels are kept low. Colorado River water is pumped into ponds through filters, with all pond water replaced every four days. We use a closed-loop system in which all water is recycled, meaning no discharge, thereby maintaining a clean environment for cultivation. We are also fully compliant with California's Proposition 65 (formally titled the Safe Drinking Water and Toxic Enforcement Act), which is said to impose the world's strictest regulations on water quality management and toxic substances in water, enabling us to provide Spirulina products that customers around the world can use safely and with peace of mind."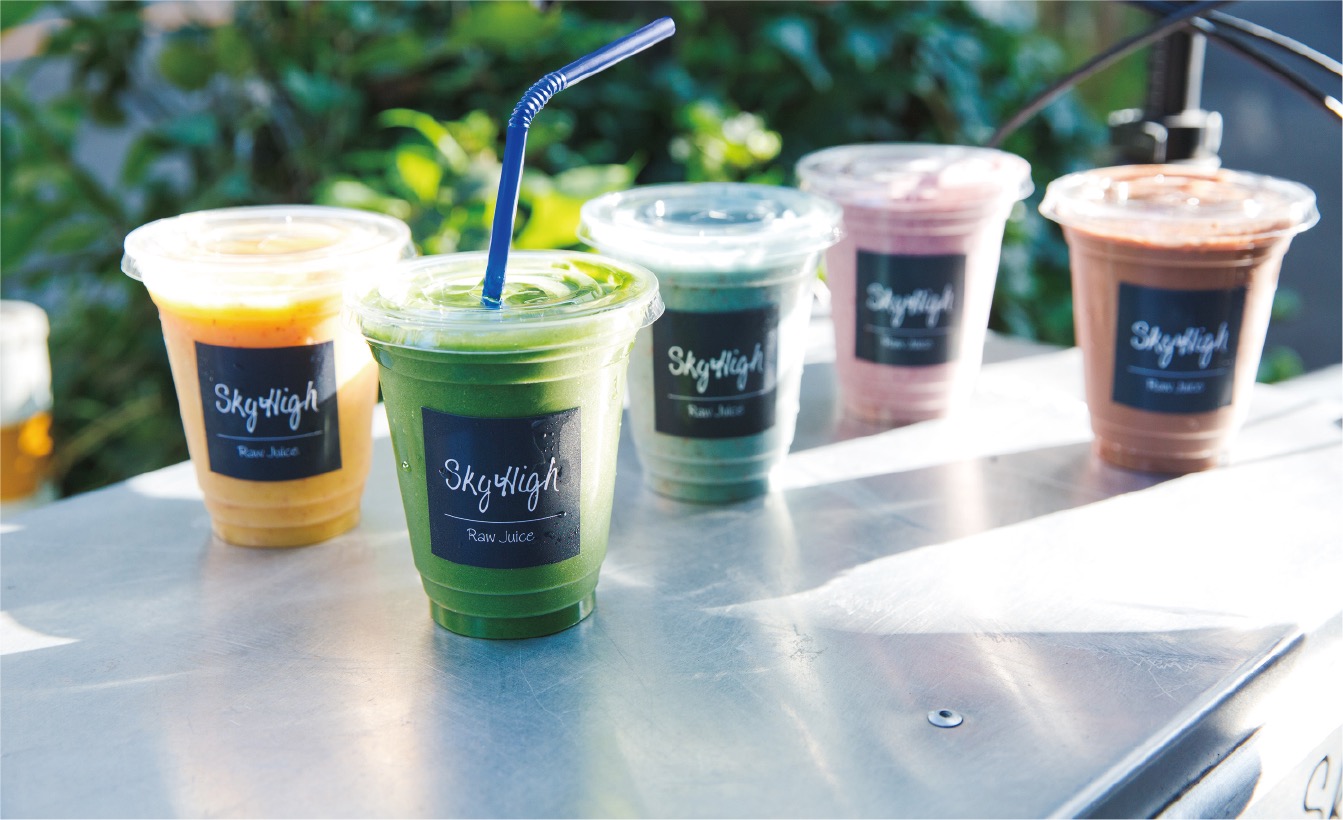 The number of retail outlets and eateries in Japan
that offer superfoods continues to increase.
As a result, public recognition of Spirulina,
one of the best-known superfoods, is also rising.
Sky High Juice Bar (Aoyama branch) Smoothies containing Spirulina are gaining popularity at Tokyo's trendy Sky High Juice Bar,
which is frequented by health-conscious models and other celebrities.
Botanical Shop (Daiei Ichikawa Colton Plaza branch)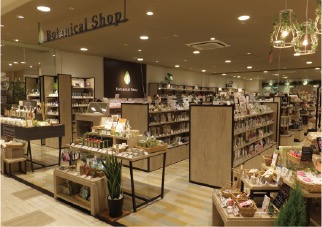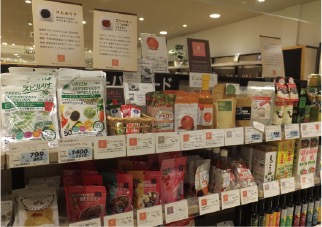 Superfoods have also become
a familiar part of life in Japan
In Japan, DIC has positioned Spirulina as a dietary supplement and supplied Spirulina products primarily through drugstores and mail-order sales, steadily expanding its customer base. With the advent of the superfood boom in the United States, DIC also began marketing Spirulina to Japanese customers as a food, and in the years since has collaborated with restaurants and cafés to develop diverse food products incorporating Spirulina powder, ranging from everyday items such as pasta, ramen noodles and bread to smoothies and other healthy offerings. Given the extremely high interest in beauty, health and antiaging in Japan today, recent years have seen cosmetics manufacturers, among others, seeking to participate in such efforts. DIC has also set up exclusive corners in major retail outlets, underscoring the fact that superfoods have also become a familiar part of life in Japan.
"We are currently working to restructure our brand strategy for Spirulina products," says Mr. Crockett. "Until last year, we marketed our products under different brand names, i.e., 'Earthrise Spirulina' in the United States and 'DIC Spirulina' in Japan. Effective from fiscal year 2018, we plan to unify both under the Earthrise brand and will use a consistent marketing concept—'California Grown'—worldwide. We will also take steps to better respond to the needs of Spirulina dietary supplement customers in Japan, including offering not only the 500mg tablet sold overseas but also a 200mg tablet that is easier for seniors to take."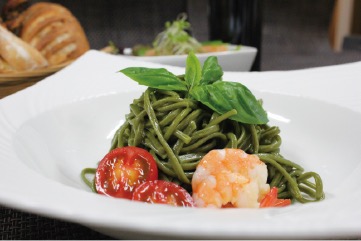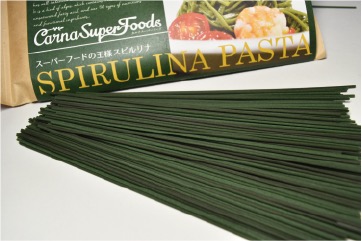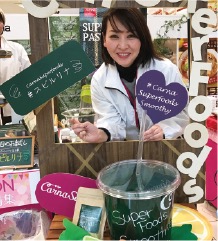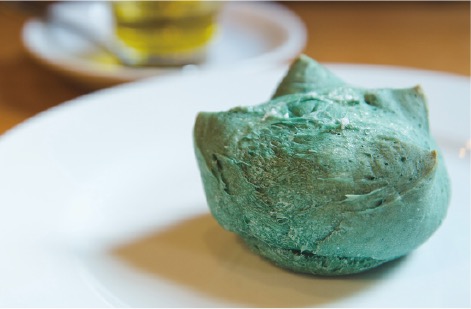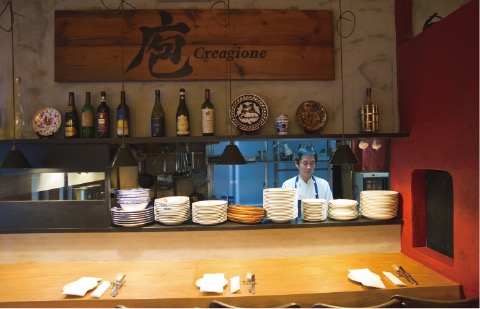 Linablue®: Outstanding safety and beautiful color
In addition to providing Spirulina-based health foods, DIC extracts the blue colorant phycocyanin from Spirulina and markets it as a vivid blue food coloring under the name Linablue®. Compliant with stringent standards governing the use of food colorings in North America and Europe, Linablue® has also earned high marks because it does not stain the tongue blue, a problem with artificial colorants, thus imparting a positive feeling in those who consume food in which it has been used of having eaten something natural. As a consequence, the Company has seen steady growth in shipments to manufacturers of packaged sweets and desserts.
In the past, artificial food colorings were used extensively by food product manufacturers in North America and Europe. However, as a result of research it conducted that showed links between artificial food colorings and attention deficit hyperactivity disorder (ADHD), in 2008 the U.K. Food Standards Agency urged food product manufacturers to voluntarily limit their use thereof. Today, all food products in the United Kingdom that contain artificial food colorings must carry a warning that the product 'may have an adverse effect on activity and attention in children.' "This led to a sharp increase in consumer interest in issues associated with artificial food colorings, accelerating the efforts of food product manufacturers to shift to natural alternatives," Mr. Crockett explains. "Leading global manufacturers such as Mars Incorporated, The Kraft Heinz Company and Kellogg Company have declared their intention to do so. That said, actually switching to natural food colorings is a fairly cumbersome proposal, requiring manufacturers to adjust processes to accommodate supplier changes and amend quality assurance procedures, among others. For this reason, most of these manufacturers expect a full-scale shift to take until about 2021." To accommodate an expected jump in demand resulting from this change, DIC is currently building a new plant at its Spirulina farm in California that will increase its production capacity for Linablue® in 2018 to double the 2017 level.
Concern for the health benefits and safety of food continues to expand worldwide. As the leading global supplier of Spirulina in terms of production volume, DIC will continue working to contribute to the health of people everywhere by providing a diverse range of safe and secure health food products, natural food colorings and other offerings.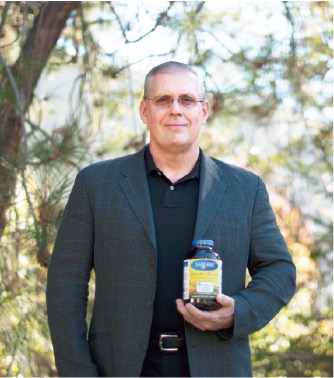 10 premium superfoods
These were selected by the JSA from among superfoods commonly available in the birthplace of superfoods, namely, the United States and Canada.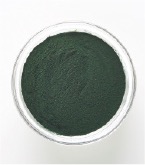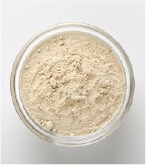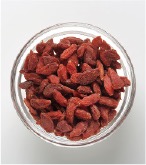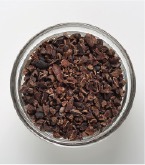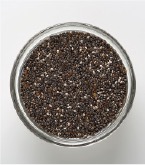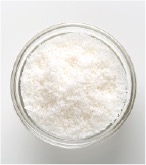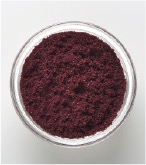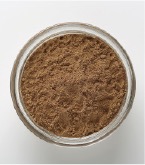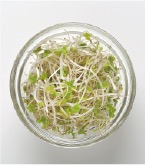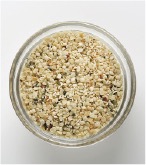 Spirulina-derived Linablue® natural blue food coloring: Favored around the world for use in sweets