Showcasing the Craftsmanship of the People Underpinning Manufacturing at DIC
Interviews with DIC Group Employees
Masters of Color & Comfort
Creative Director; Chief Editor, Asia Color Trend Book
DIC Color Design, Inc.
Zhou Xin (Eri Omae)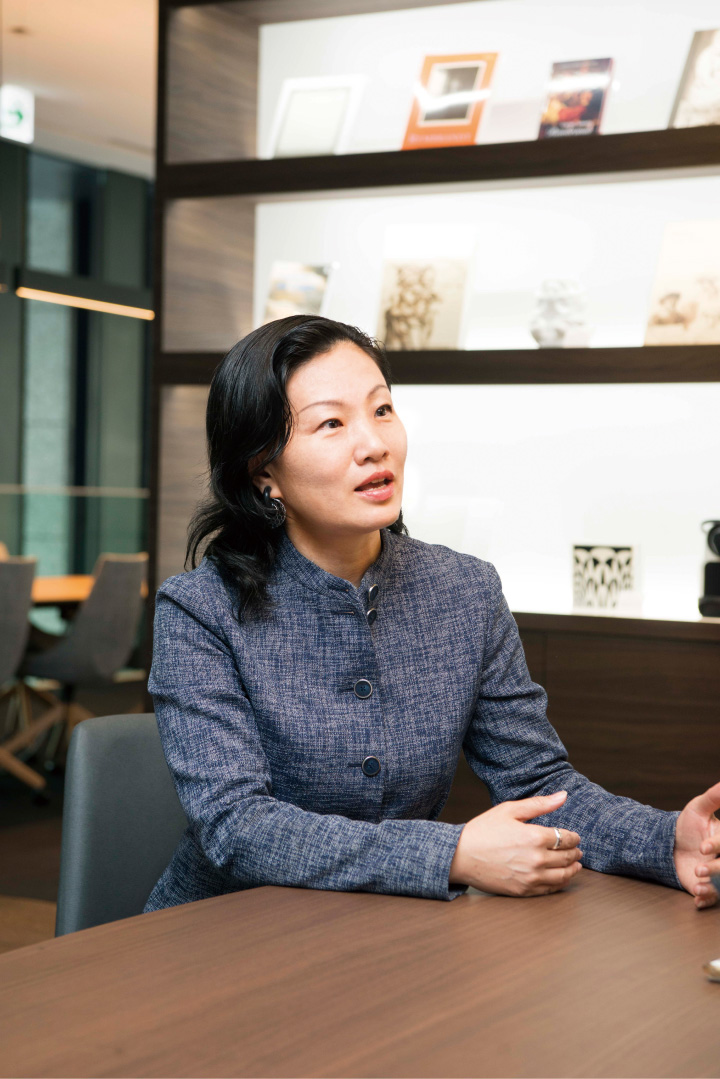 Ms. Zhou joined DIC Color Design in 2001. In addition to employing the philosophy of color, materials and finish (CMF) design to introduce global brands into Asian markets, she has been chief editor of the Asia Color Trend Book since 2008. The author of numerous books and of articles for professional journals, Ms. Zhou also conducts research on colors and materials and interviews creators across Asia. In addition, she lectures on color and materials research and communicates information on the impact of Asian creativity on global trends.
A visionary driving DIC's efforts to share
Asian color trends with the world
An inspiration book that highlights popular trends
The Asia Color Trend Book is valued highly by designers and marketers worldwide. Zhou Xin has been chief editor of this annual publication since its inception 10 years ago. The key distinguishing feature of this publication is its focus on the use of CMF design to create unique identities for products. The book seeks to provide creative inspiration through more than 40 materials samples, extensive textual information and more than 400 images that enable readers—many of whom are product creators—to see and feel colors, shapes and textures.
Trend books have been produced by specialist publishers in France, the United Kingdom, the Netherlands and other countries in Europe for over half a century. These publications have played an important role in showcasing emerging trends and analyzing their social contexts. "Economic globalization and a concurrent increase in interest in the Asian market prompted publication of the world's first trend book focused on trends in Asia," notes Ms. Zhou. "European presentations of what is 'Asian' often don't seem quite right from the perspectives of Asian people. We have thousands of years of history and our own traditions and cultures of craftsmanship. Nonetheless, for a long time there was no outlet for disseminating Asian trends among the sources of information that influence industry. DIC realized that its extensive color-related experience in a diverse range of fields put it in a unique position to provide objective information on Asian colors and designs with the world."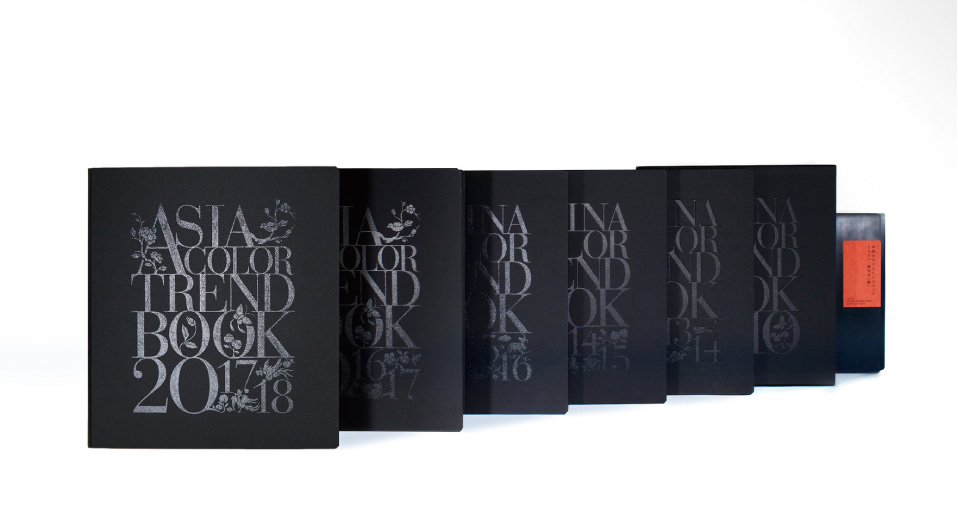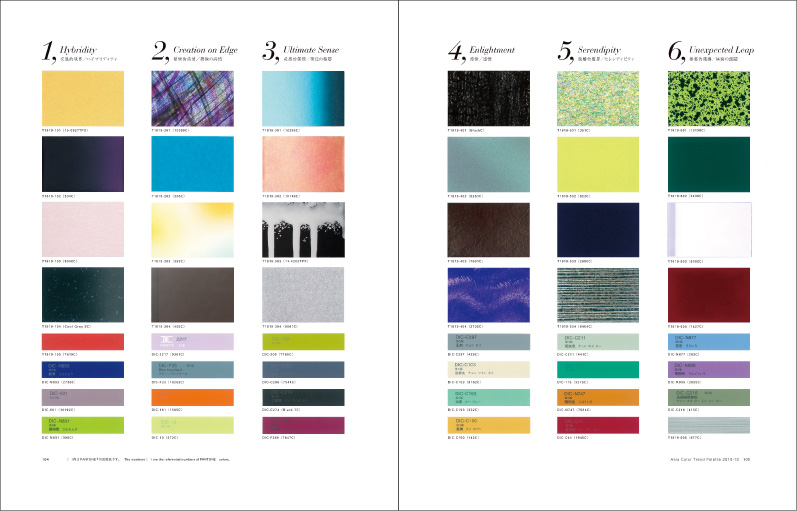 The secrets of Asian craftsmanship
In response to the needs of an increasing number of Japanese corporations seeking to enter the Chinese market, in 2008 DIC Color Design, drew on in its expertise in providing design consultation services to global companies to publish China Color Trend Book 2009. The company later expanded the book's scope to include other countries and territories. "In this global era, we also see a lot of cross-border activity in Asia," explains Ms. Zhou. "Global companies have expanded their efforts in Asia beyond the PRC to include other countries and territories such as Thailand, Vietnam, Indonesia and India. Recognizing the evolution of needs, in 2013 we renamed the publication the Asia Color Trend Book."
Production of the Asia Color Trend Book starts with the editorial team, which centers on Ms. Zhou and assistant chief editor Fumiko Goto, collecting information from all over Asia. They partner with local advertising agencies and design consulting firms to visit trendsetting individuals and places and gather information and samples. They then painstakingly analyze and edit the amassed information and screen original images and materials. While she delegates some tasks to other members of the editorial team or partners, Ms. Zhou is in charge of creating concepts, conducting promotions and managing production staff in five countries. "Graphics, color schemes and textures differ from country to country," she notes, "but there are also common themes in this global era. Good examples include sustainability, social products and sharing."
The decade since Ms. Zhou became involved with production of the Asia Color Trend Book has brought dramatic changes to Japan, as well as to the rest of Asia. One outcome of this is that the world has focused more closely on values and ways of communicating through design that are unique to Asia. "When we began in 2008, there were almost no specialized studies of trends and colors in China," she explains. "Today, the nation is a manufacturing giant and hosts international CMF design contests. Asian players are launching products that reflect advanced concepts and an outstanding design sense. These include products that feature innovative designs that leverage traditional techniques, as well as 3D-printed and environment-friendly products. In recent years, the development of strong cross-border logistics networks and the extensive establishment of production sites has provided an impetus for countries and territories across the region to pull together. We thus believe that our role in highlighting what makes Asia so interesting will only increase."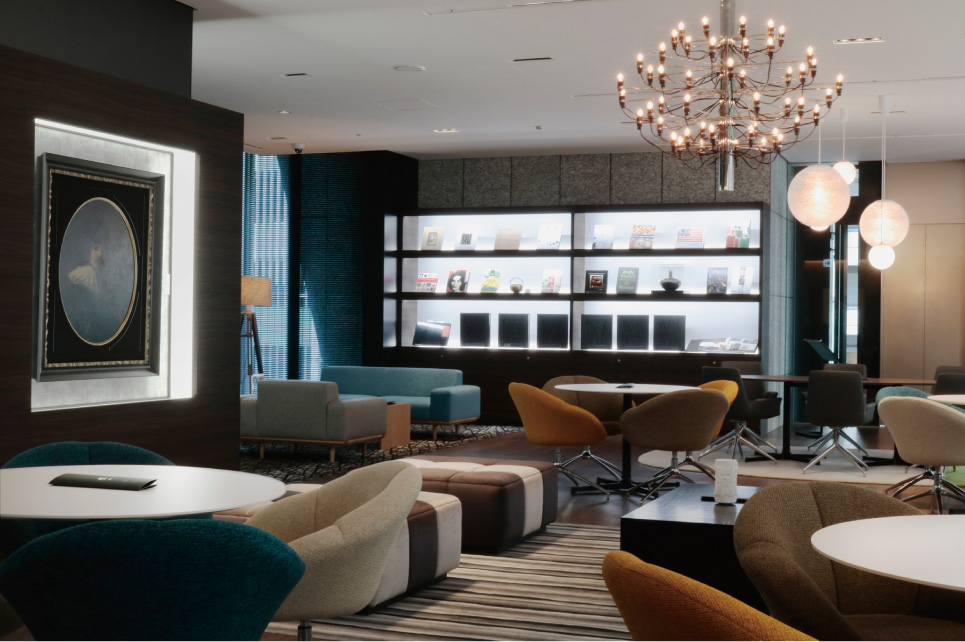 Asian luxury and the revisiting of tradition
from contemporary perspectives
Ms. Zhou has two key interests. "One is Asian luxury goods," she says. "In Europe, such upmarket brands as Hermes and Louis Vuitton have contributed to culture and cherished craftsmanship. Without such a tradition of upmarket brands, how should we in Asia go about building brands? In the absence of consumption supported by economic activity, craftsmanship cannot be handed down to subsequent generations or evolve, so I believe that the idea of developing Asian luxury goods that can be enjoyed by people around the world will be a crucial consideration going forward. Another interest for me is the new wave of unique handicrafts that are emerging. For example, the bamboo-based Bambike, which we presented in the 2017–18 edition of the Asia Color Trend Book, attracted a lot of feedback. Bamboo is cheap and strong, and grows all over Southeast Asia. In the Philippines, people make bicycles out of local bamboo and rent them out to tourists for cycling tours, a business that has created new jobs for local bamboo craftspeople. I am confident that the sustainable circle you get from creating new products that make use of traditional skills and materials, with profits going back into local communities to protect their skills, will thrive in the years ahead."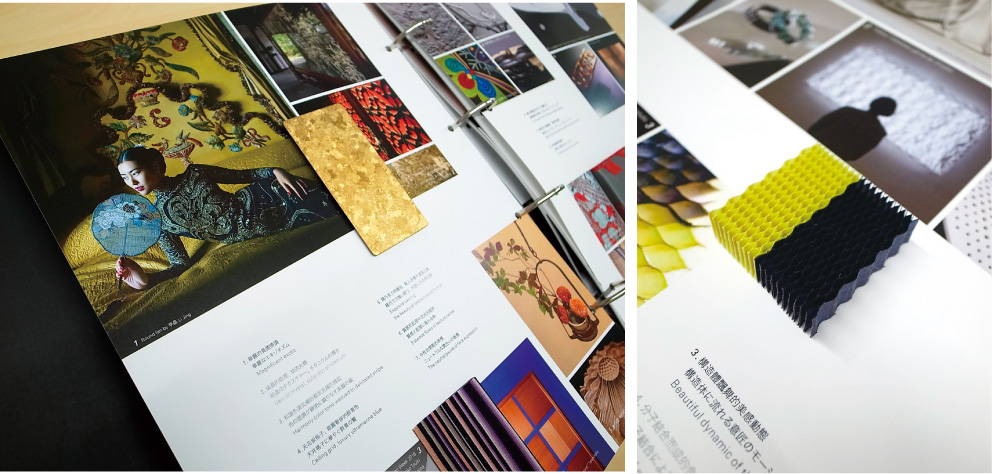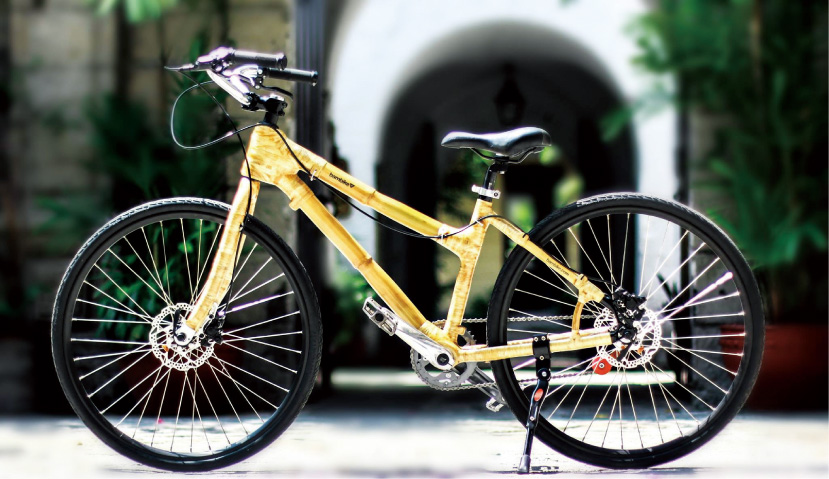 One key challenge for Ms. Zhou's team going forward is how best to ensure that the Asia Color Trend Book reflects the ways in which experiences and lifestyles change as a result of technological advancements. "Humans are marvelous at using their senses to create memories," she says. "No matter how much virtual technologies evolve, it is human nature to demand that all five senses are satisfied. So while reflecting the evolution of technologies, we will continue striving to convey the enduring appeal of 'real' things. In addition to expanding our role as Asia's leading trend book in providing inspiration for product design, we will continue to promote extensive research and the exchange of information in the area of color on behalf of DIC, thereby fulfilling our role as a hub of information on Asian design and culture."