Functional Products
Packaging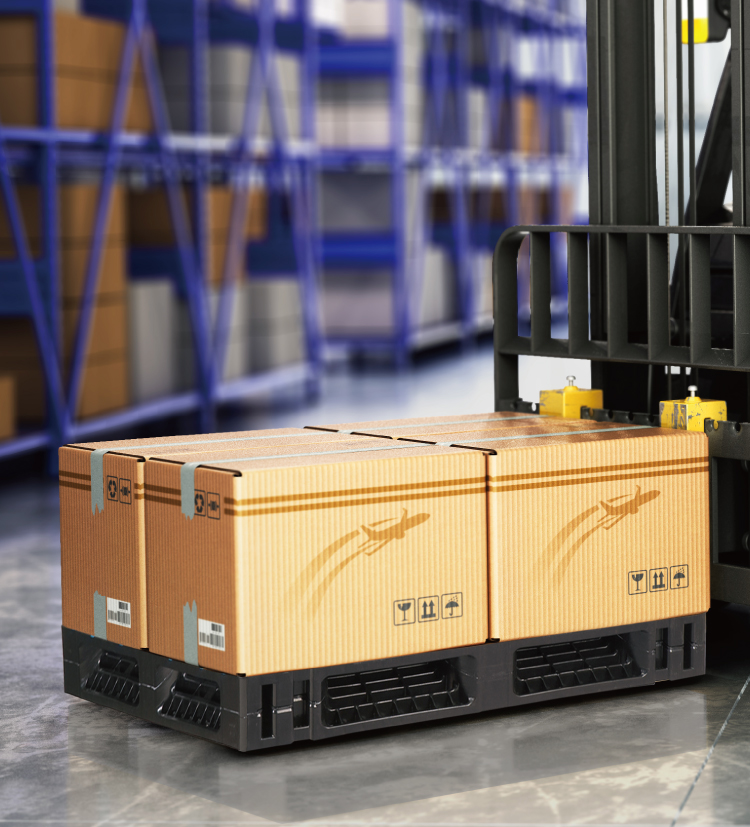 Plastic pallets contribute to protecting woodland resources. They also contribute to saving resources and cutting down distribution costs by their durability, longevity and recyclability.
* These products are handled only in South East Asia region.
About
Plastic Pallets
DIC's chemical operations encompass downstream business segments, such as plastic molding. By maximizing it's broad range of chemical technologies and proprietary design capabilities, the Company is expanding and diversifying its plastic molding operations. plastic pallet has been a part of DIC's product lineup for over 35 years, and the Company's product enjoy a solid reputation in Japan, where they are sold under the name of DIC PALLET. As a leading manufacturer of plastic pallets based on its unique design technology, DIC responds to market needs and has played a leading role in revolutionizing logistics by the products. DIC started to expand its plastic pallet operations in South East Asia since 1997 and is currently considered one of the world's leading suppliers.